Professors awarded fellowship for contributions to science, research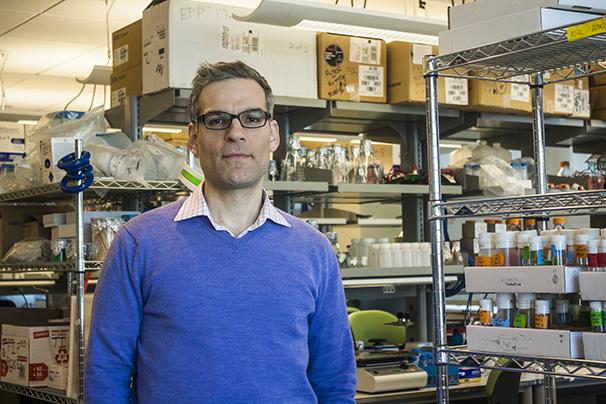 Two NYU faculty members received fellowships from the Alfred P. Sloan Foundation for their research and contributions to the field of science. The two-year fellowships are awarded annually to 126 early-career researchers based on past performance and perceived potential to make important contributions to their fields.
Nicholas Stavropoulos, professor of neuroscience and physiology at NYU's Langone Medical Center and its Neuroscience Institute, and Roozbeh Kiani, professor at NYU's Center for Neural Science are the recipients.
For Stavropoulos, the research that led to his award involved experiments with fruit flies, which were used to help understand the basic mechanisms that cause sleep in humans.
"It's a great honor to be selected for this fellowship," Stavropoulos said. "I'm excited that others are recognizing the promise and potential of our work."
He said the funds from the award — a $50,000 fellowship — would go to support his research, including paying for chemicals, DNA sequencing and the salaries of scientists in the lab.
Stavropoulos received his doctorate in genetics from Harvard Medical School. Michael Young, Stavropoulos' former supervisor and the head of the laboratory of genetics at Harvard, said Stavropoulos' work also focused on gene effects on sleep during his time as a postdoctoral fellow at Rockefeller University.
Qiuling Li, a second-year student in the graduate program in neuroscience and physiology at the NYU School of Medicine who has been working in Stavropoulos' lab since April 2013, said Stavropoulos has been an influential mentor.
"He has taken an active role in my technical training and also continues to inspire my scientific thought and discourse," Li said.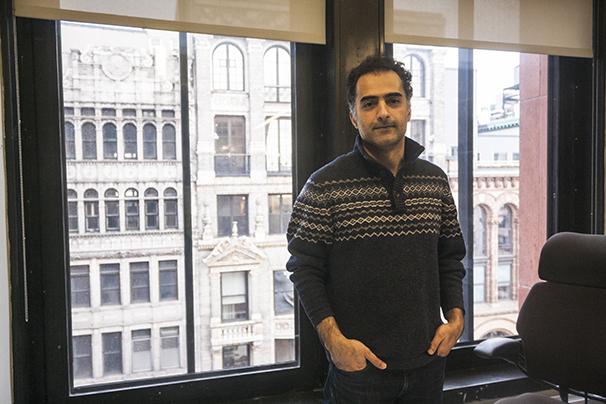 In Kiani's research, he explores the neuroscience behind decision-making processes and has monkeys to perform tasks using available evidence and stored knowledge. Kiani received his doctorate from the University of Washington and an M.D. from Iran's Shaheed Beheshti University.
"The award is highly competitive," Kiani said. "I was happy and honored [to receive] it."
Kiani said he plans to use the award money for continuing his research.
Braden Purcell, a postdoctoral associate in Kiani's lab, said Purcell is an expert in developing computational models and using state-of-the-art techniques to monitor brain cell activity.
"Dr. Kiani has a unique set of skills to address [decision-making] problems," Purcell said.
The Sloan fellowships have been awarded annually since 1955. Candidates for the Sloan fellowships must meet certain eligibility requirements, which include holding either a tenure-track or equivalent position at a college or university; a Ph.D. or equivalent in a math, science or computer-related field; and a Ph.D. awarded on or after Sep. 1, 2008. A department head or senior researcher must also nominate them for the award.
The foundation, established in 1934 by Alfred P. Sloan Jr., is a not-for-profit grantmaking institution based in New York City. The foundation provides grants to support education and research in the fields of science, technology, engineering, mathematics and economics.
A version of this article appeared in the Monday, March 10 print edition. Julianne McShane is a contributing writer. Email her at [email protected]nyunews.com.