Weinstein's Jonathan Evans takes grand prize at 11th annual UVL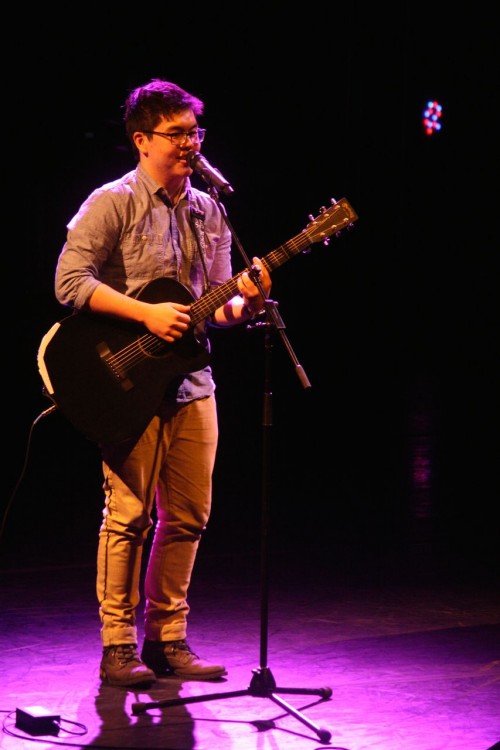 The 11th annual Ultra Violet Live talent show took place at the Skirball Center for Performing Arts on March 6. Sixteen musicians, dancers, comedians and poets took the stage to showcase talent from all over the NYU community, in New York and abroad.
Hundreds of students participated in preliminary competitions held in NYU residence halls and the two portal sites in Abu Dhabi and Shanghai. The top 15 from these initial rounds performed at UVL, competing for the $1,000 grand prize.
Two Tisch alumnae — Mara Wilson, best known for her role as Matilda, and Jenny Jaffe, comedian and writer for CollegeHumor — hosted UVL this year.
Among the four judges was Cynthia Germanotta, mother of former Tisch student Stefani Germanotta, better known as Lady Gaga. Germanotta's Born This Way Foundation, dedicated to giving young people a safe community, received half of the proceeds from this year's UVL. Marc Juris, general manager of WE tv, along with Broadway stars Heidi Blickenstaff and Susan Blackwell were also on the judging panel.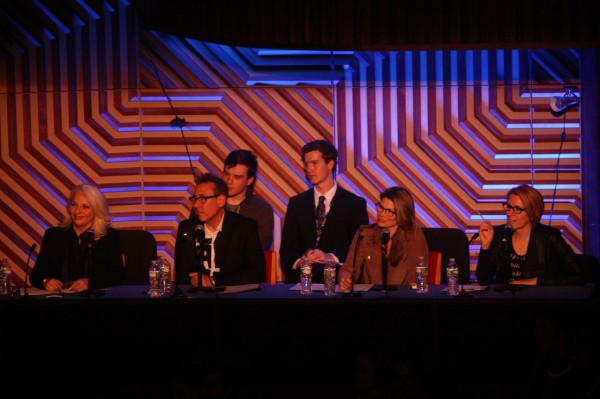 Before the show, Blackwell said she was concerned about judging this year's talent.
"It's like comparing apples, oranges, giraffes and table lamps," Blackwell said.
UVL showcased a wide variety of student talent. Five awards were given to performers in addition to the grand prize. CAS freshman Sasha Atlas, from Hayden residence hall, won Best Solo Performance; Like Fake Humans, led by Steinhardt sophomore Rach Millhauser and Gallatin sophomore Ian Fletcher from Gramercy Green residence hall, won Best Group Performance; and NYUAD freshman Tima Akimtegi won Best Variety Performance for his beatboxing.
The crowd chose Pulse Dance Project, a dance crew from the 13th Street residence hall, for the Audience Choice Award.
Steinhardt freshman Jonathan Evans, a singer-songwriter from Weinstein residence hall, won the grand prize of $1,000.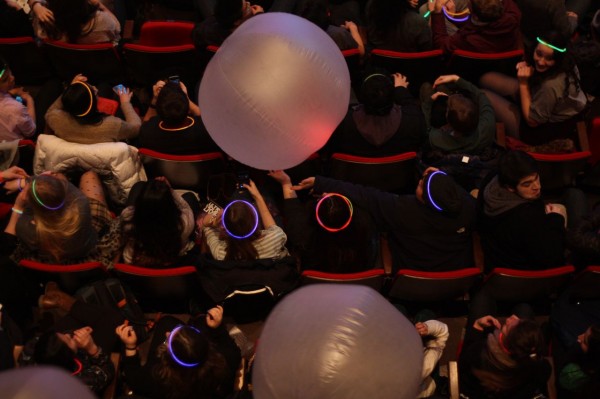 Steinhardt freshman Skyye James said she was pleased with the judges' decision.
"I was happy with the winner, I thought he did a really good job and had an amazing voice," James said.
Tisch freshman Courtney Smotkin said she loved the night's performances.
"It was fantastic," Smotkin said. "It was really impressive, and it feels really good to go to a school with so much talent surrounding me."
Valentina Duque Bojanini is a contributing writer. Email her at [email protected].