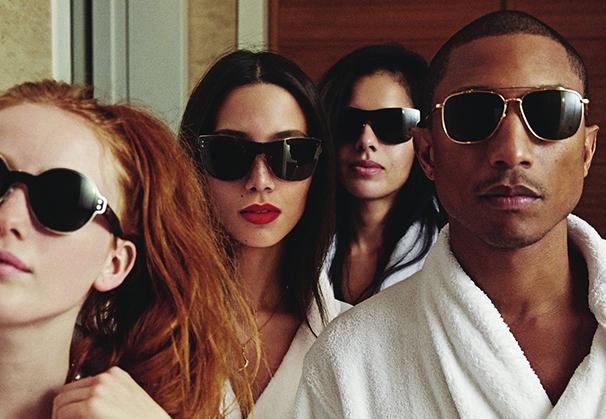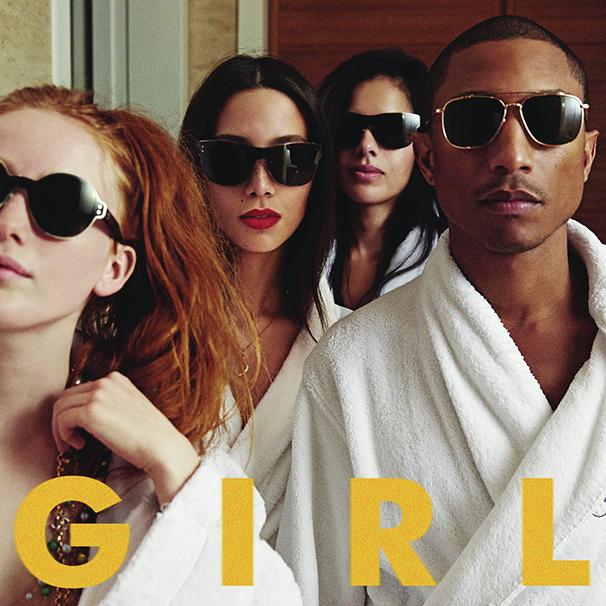 When Pharrell Williams announced a couple weeks ago that he would be releasing his first solo album since 2006, there was no shortage of excitement surrounding the news.
The producer has backed many hits in the past few years, seemingly working only behind the scenes. But after his success at this year's Grammy Awards, where he won Producer of the Year, Record of the Year (Daft Punk's "Get Lucky") and also had a role in Daft Punk's Album of the Year win, it is safe to say Williams is becoming a household name.
His new project, "G I R L," opens in a grand and sweeping fashion with "Marilyn Monroe." A beautiful string overture begins the track, followed by a smooth drop into a funky, guitar-filled groove. The song makes a great first impression — the production and drums are high quality, as usual, and Williams, who sang on the most famous hooks of last summer in Robin Thicke's "Blurred Lines," has a voice that stands well on its own.
The next song, "Brand New," is a duet with Justin Timberlake that develops into a brassy, upbeat song. Both Williams and Timberlake show off their trademark falsettos on this track, which has the potential to be a massive commercial hit.
At this point in "G I R L," the mood transitions from celebratory to suggestive. Songs like "Hunter," "Gush" and "Come Get it Bae (featuring Miley Cyrus)" seem to blend together in terms of their groove and overall straightforward sexual messages.
Sandwiched in between these tracks is the infectious "Happy." Originally made for the soundtrack of "Despicable Me 2," the song encourages the release of inhibition through lyrics like "Clap along if you feel like a room without a roof."
On the latter half of the album, Williams returns with "Gust of Wind," a collaboration with Daft Punk that features the duo's electronic vocals in the chorus.
"Lost Queen" switches up the vibe with a very cool African-influenced beat provided by hand drums and mellow harmonies.
"G I R L" has a strong start and finish, despite a lull in the middle. Some tracks seem likely to be received well both critically and commercially, including "Brand New," "Gust of Wind," "Freq," and "Know Who You Are."
Most importantly, "G I R L" proves that Pharrell has more than enough talent to stand on his own as an artist.
A version of this article appeared in the Tuesday, March 4 print edition. Warren Wolfe is a contributing writer. Email him at [email protected]