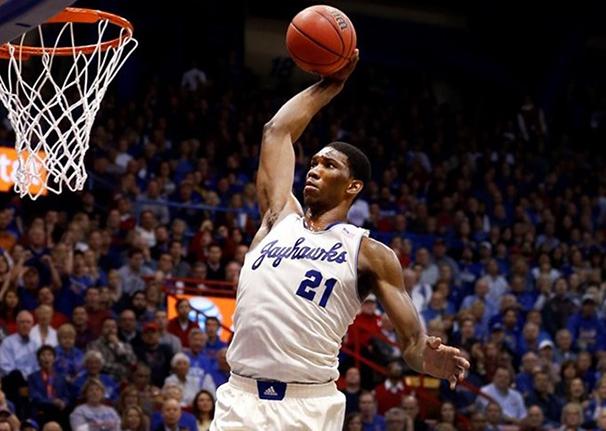 When turning the calendar page to March, two things are readily apparent: both spring and the NCAA's annual basketball tournament will soon be upon us.
With Selection Sunday looming on March 16, college basketball programs across the nation will look to finish their seasons on a high note with the hope of being selected as one of the 68 best teams in the country to compete for the National Championship. The winner of the Big Dance will earn the right to cut down the nets at AT&T Stadium in Arlington, TX, marking the sport's most celebrated achievement.
In a tournament known for upsets and Cinderella runs to the Final Four, this year's tournament is likely to be dominated by traditional powers. Several teams are loaded with NBA-level talent, while others look poised to make deep runs as they hit their stride.
Leading the way is storied Kansas, Big 12 conference regular season champions for the 10th consecutive season. The Jayhawks are led by a pair of freshman standouts, forward Andrew Wiggins and center Joel Embiid, who are both expected to be selected in the top five of June's NBA Draft. Wiggins has lit up Kansas with his scoring ability and athleticism, while Embiid, standing a full 7-feet tall, has terrorized opponents in the low post with his rebounding and shot blocking prowess. With both players expected to lead the way for Bill Self's squad, Kansas will be tough to beat.
Not far behind are the Syracuse Orange, led by their own dynamic duo, point guard Tyler Ennis and forward C.J. Fair. Alongside Fair's sound offensive game, Ennis has emerged as Syracuse's best playmaker and late-game finisher, sinking clutch baskets and free throws to lead the Orange to a 25-0 start. Aided by Trevor Cooney's three-point shooting, Syracuse is likely to enter the tournament with a high seed and is a heavy favorite to make another deep tournament run.
Not to be overlooked are the vaunted Duke Blue Devils and their leading freshman, Jabari Parker. Like Wiggins, Parker is a scoring wizard, capable of singlehandedly leading his team to victory against tough Atlantic Coast Conference competition. Beyond merely scoring points, Parker crashes the boards as well, averaging nearly nine rebounds per game in addition to his 18 points.  With the continued leadership of head coach Mike Krzyzewski and a supporting cast of Rodney Hood, Quinn Cook, Rasheed Sulaimon and Andre Dawkins, the talent-rich Blue Devils will look to overcome previous tournament misfortune to reach their 16th Final Four.
Although lacking in headline-grabbing talent, the likes of North Carolina, Florida and Arizona are sure to feature in the late rounds of the tournament as well. For all the talk of bracket-busting Wichita State, look for the tournament to be tilted in favor of college basketball's old guard. With rosters stocked with impressive talent, college basketball's perennial contenders are sure to lead the way to the Final Four in Arlington.
A version of this article appeared in the Tuesday, March 4 print edition. Charles Surette is a contributing writer. Email him at [email protected]