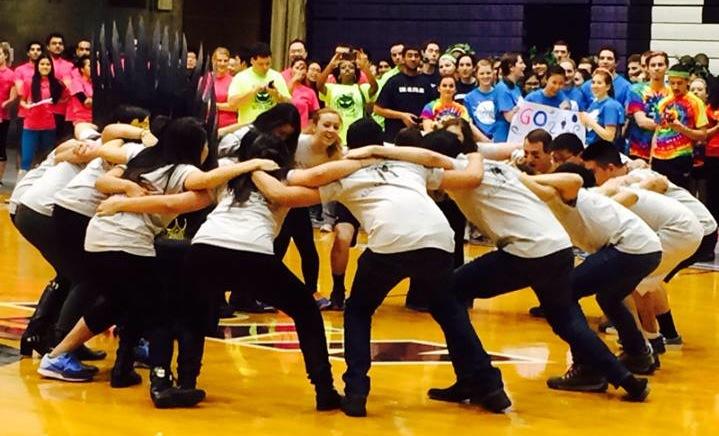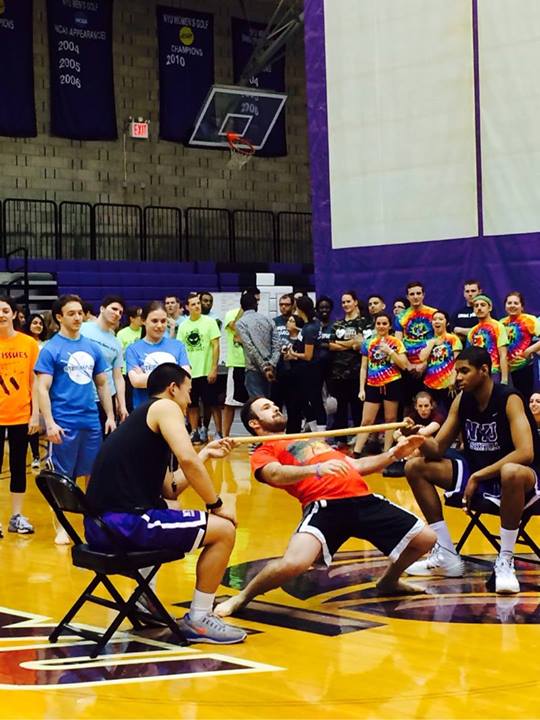 Students dressed in different colors, streaked their faces with war paint, chanted the names of their schools and cheered for their teammates. The All-University Games had finally come.
Stern School of Business won the night, followed by the School of Medicine in second place and the College of Dentistry in third place.
Students from all of NYU's schools engaged each other in friendly competition, with rounds ranging from volleyball to foosball — even rock-paper-scissors — on March 3. Students from each school represented their academic origins through cleverly crafted T-shirts, such as Stern's "Lannisterns," a play on the rich and powerful fictional family from HBO's "Game of Thrones."
Gallatin junior Julie Pitter said the All-University Games provided a good opportunity to demonstrate camaraderie.
"I guess there's not a lot of places to show our community at Gallatin and at NYU, so this is a nice presentation of that," Pitter said.
Gallatin junior Jack Richards said NYU typically lacks school spirit.
"I went to a really spirited high school, and so it's weird to be at NYU where there's not a lot of school spirit, and so this is the one means to let it out," Richards said.
CAS senior and Student Council President Victoria Ettorre said events such as the All-University Games provide an opportunity for students to not only showcase community, but to build and sustain it.
"It's one of the most well-attended All-University Games that I've been to," Ettore said. "We have a lot of school spirit tonight."
A version of this article appeared in the Tuesday, March 4 print edition. Anjana Sreedhar is a staff writer. Email her at [email protected]