New York State faces winter blood shortage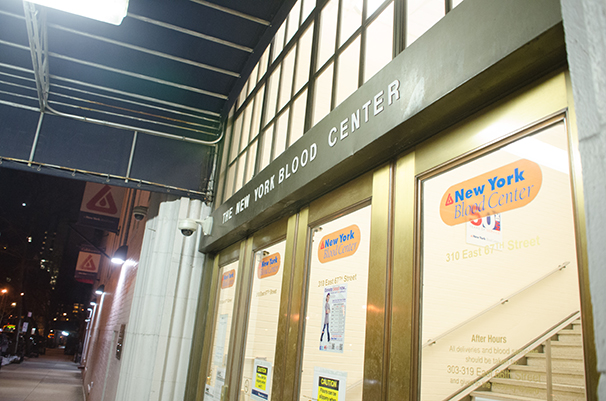 New York has experienced a particularly rough winter, having been covered by 15 rounds of snow. This extreme weather has had a potentially dangerous effect on the state blood supply, leading the New York Blood Center to declare a blood shortage.
The NYBC, which serves the New York state, is still struggling to replenish the blood supply quickly enough to maintain safe levels in its reserve. An NYBC press release issued on Feb. 5 explained that, due to heavy snowfall, many blood drives have been canceled and donors have struggled to reach the drives that remained open. Hospitals across the state always have a high demand for blood, the release said.
Jim Fox, director of corporate communications for NYBC, explained the importance of immediately remedying the issue.
"Winter weather can threaten our community blood supply — simply because when it snows a lot people don't go to blood drives," Fox said. "But patients are still in the hospital, whatever the weather, and we need to keep blood on hand for when they need it for cancer treatment or in the emergency room."
The NYU community has been putting forth collection efforts at locations such as the law school, Rubin residence hall and Gramercy Green residence hall.
Tisch sophomore and Gramercy's director of service Sydney Eberwein decided to donate blood at the Feb. 20 drive, which attracted about 25 students.
"I primarily did it because I thought, why not?" Eberwein said. "I think it's good to at least come and try to give blood. Some people aren't able to …  but I think it's great for those who want to give back in some way."
Fox underscored the fact that students are a crucial part of the solution to this blood emergency.
"About one-fourth of New York's blood supply comes from students," Fox said.
Gallatin sophomore Ethan Kraft, who donated blood at Gramercy, said students should not fear the side effects of giving blood or worry about the pain.
"People were saying that they thought that for weeks they would feel woozy or dizzy, but that's not at all true," Kraft said. "I know some people are sensitive to needles … but it's not that bad."
Eberwein said the benefits of giving blood outweighed the ensuing discomfort.
"I get lightheaded when I donate blood, but I mean you can save three lives that way, and you never know who you're going to help," Eberwein said.
The NYBC continues to post updates on their website with information on upcoming blood drives.
A version of this article appeared in the Monday, Feb. 24 print edition.Valentina Duque Bojanini is a contributing writer. Email her at [email protected]