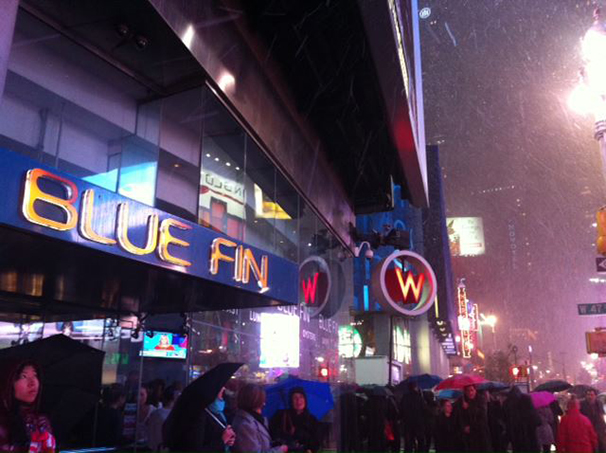 New York City's Restaurant Week runs from Feb. 17 to March 7 this year, with almost 300 of the city's most esteemed restaurants participating. The restaurants range from The Blue Smoke in Battery Park City to The Cecil in Harlem. Any style of cuisine one can imagine is offered, from Asian Fusion to Southern Barbecue.
The prix fixe meals are $25 for three-course lunches and $38 for three-course dinners. These options provide a prime opportunity for students and tourists alike to try some of the fanciest meals the city has to offer, while staying within the restraints of their cash-strapped budgets. Here are some of our recommendations.
Porter House New York
Usually marked in the over-50 dollar price range, this is the go-to steakhouse for people interested in Restaurant Week's most intense savings. This Midtown classic located on Columbus circle has a bevy of savory and hearty cuts of beef. (10 Columbus Circle)
Blue Fin
If you are not up for something too heavy, try Blue Fin. Blue Fin is a seafood restaurant in the Times Square/Theater District neighborhood. This restaurant's reputation is built on its fresh seafood and modern-chic atmosphere. A standout on Blue Fin's Restaurant Week menu is the hazelnut  crusted scottish salmon, available during both lunch and dinner. (1567 Broadway)
Gotham Bar and Grill
If NYU students are looking for something a bit more local yet still well-known and upscale, they might enjoy the Gotham Bar and Grill in Greenwich Village. This restaurant serves New American cuisine and offers a variety of options including bass sashimi and pearl barley and wild mushroom risotto. (12 East 12th Street)
These three restaurants are only a sampling of the many options available to everyone for the two weeks of Restaurant Week. The full official list can be found online.
A version of this article appeared in the Tuesday, Feb. 18th print edition. Nikolas Reda-Castelao is a contributing writer. Email him at [email protected]