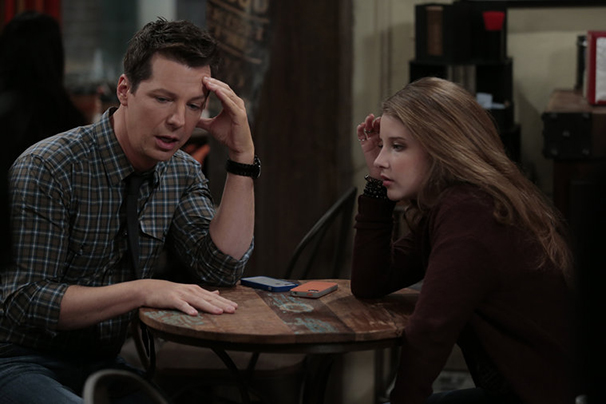 Though there have been a few rough spots in NBC's current lineup, it is not all bad. "The Voice" is holding steady, "The Blacklist" has become a breakout hit and Jay Leno's farewell episode gave "The Tonight Show" its biggest numbers since 1998. However, the network's comedies are in dire straits.
Television has changed drastically since the days of must-see TV, where NBC ruled Thursday nights with critical and commercial hits like "Seinfeld," "Friends" and "Frasier." Networks can grow to these proportions again if they can focus on consistent, quality programming first and ratings second.
Therein lies the problem. While NBC is not what it once was, the company leaders want to maintain the foregone glory, mainly through that primetime Thursday block.
NBC Network President Robert Greenblatt has been adamant about trying to make comedy work the way it used to, but the current television shows are not up to "Friends" standards and CBS's "The Big Bang Theory" is stiff Thursday night competition.
The shift that NBC has had to make is particularly evident in the changes made during its last few years of scheduling. "Community" and "Parks and Recreation" earned high acclaim from critics and had devoted fans, but they tended not to appeal to broader audiences, which made them susceptible to cancellation rumors.
Following the finales of network mainstays "The Office" and "30 Rock," "Community" and "Parks" have emerged as the only comedic constants on the NBC schedule. The fans for these niche shows have proven loyal, while critics deem new, broader comedies like "1600 Penn," which was canceled after one season, too bland to appeal to anyone.
Even calling in NBC veterans like Sean Hayes and Michael J. Fox to carry sitcoms ("Sean Saves The World" and "The Michael J. Fox Show," respectively) failed to benefit the network's rebirth. The lack of passionate support led to Hayes' program halting production, and Fox's show has been pulled from the schedule until April.
Meanwhile, "Community" and "Parks" look likely to be renewed once more, officially making them the network's veteran comedies. With the unceremonious cancellation of fellow Thursday night freshman "Welcome to the Family" early last fall, it is clear NBC will not survive by taking the safe route.
Despite all these changes, it is hard to tell what NBC can do to rectify its situation. So far, the plan seems to be to go for familiar names, though in upcoming series the celebrities will be more behind-the-scenes. Announced in October, Tina Fey will develop another series for NBC starring Ellie Kemper, while Amy Poehler is set to help create a show starring Natasha Lyonne.
It is unclear how well these shows will fit into the future of NBC from a commercial standpoint — "30 Rock" was another ratings-challenged critical hit, after all. Perhaps the network will use this opportunity to branch out beyond Thursday nights but, for now, NBC is running out of options.
A version of this article appeared in the Thursday, Feb. 13 print edition.  Keith Allison is a staff writer.  Email him at [email protected]