NYUAD workers lack proper living standard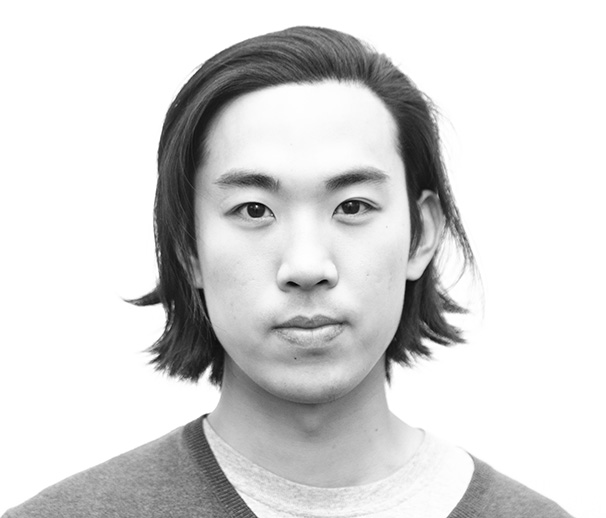 *This article has been amended based on a fuller representation of the conditions of the Saadiyat Accommodation Village.
It has been called the world's greatest labor camp. Built expressly by the United Arab Emirates, the Saadiyat Accommodation Village houses thousands of workers hired to transform Saadiyat Island, formerly a desert island, into one of the world's premier culture centers. Most notable among the developments are the NYU Abu Dhabi facilities and the museum wings of the Guggenheim and Louvre. Take a look at the press video and it is easy to confuse the place for a flashy new resort. Game rooms are filled with pool tables, film screenings are shown in multiple languages, a library boasts works by the likes of Ayn Rand and John Steinbeck. Outside, the setting sun illuminates the silhouettes of men playing cricket on a lush green lawn.
You might be wondering, when did Saadiyat Island's main developer, the Tourism Development and Investment Company, become Google? Won't the workers be too busy honing their table tennis serves to work? Won't they be too engrossed in classic literature hardcovers to build?
Last month, an Observer investigation revealed that men living at the Saadiyat Accommodation Village were only a small fraction of the full Saadiyat workforce, and the true conditions under which they lived were far more deplorable than developers had previously indicated. It followed 43 Bangladeshi workers — hired to paint the NYU Abu Dhabi campus — into a filthy, overcrowded camp in Mussafah, an industrial town just outside the city.
Footage from the investigation showed small rooms with bunk beds lining every wall and men with bleak eyes and grim faces staring back into the camera. In these compounds, migrant workers are isolated from the outside world, caged in by high fences. They are unable to leave due to debts owed to contractors who recruited them in their home countries. For "recreation," in place of furnished lounges or manicured sports grounds, the men spend their one day off each week at a makeshift food market right next to the city's sewage and trash dump.
Back in 2009, a Human Rights Watch report caused enough of a splash to stall many of the projects. A group of organizations banded together and brought in Pricewaterhouse Coopers to supervise the implementation of better conditions. NYU released a Statement of Labor Values, pledging its commitment to fair labor practices. The UAE made promises to beef up enforcement of existing labor laws. Soon, hands were shaken, agreements were signed and the construction continued.
Since then, a number of new reports have shown that exploitations persist. In a follow-up report in 2012, HRW announced that while improvements had been made in areas like guaranteed wages and medical insurance, many unethical treatments remain. Back in 2010, NYU had publicly announced it would "require all employers associated with the NYUAD project to reimburse workers for any fees associated with their recruitment." Other organizations have failed to follow suit. Workers also still face deceitful contracts and severe overcrowding.
When the first round of reports was released back in 2009, many of the implicated organizations stepped up and took action. As a result, real progress occurred. But with the burst of these recent allegations, how are they responding today?
At the Abu Dhabi Art Fair last November, Richard Armstrong, director of the Guggenheim Foundation, said, "We are of course very concerned that progress be made and we are very aware of what's happening. We are working with our partners at TDIC to make certain that the conditions here are exemplary. That's all I can say."
Jean Nouvel, chief architect of the Louvre Project, repeated, "I saw very good conditions at work. I saw nothing abnormal."
Many were echoes of the same generic answer, no more than a smattering of buzzwords. Their language reflects a disturbing sentiment — rather than truly re-evaluate their practices and offer clear immediate steps to action, the organizations at fault are content to hide behind the ambiguity of hollow assurances.
To be sure, the situation at hand is complex. Political and economic costs may be at stake beyond what we outsiders can comprehend. But there is one benefit that would, or should, trump whatever other interests are at play — the priceless position of doing the right thing.
Many of the developments currently coming to life on Saadiyat Island — museums, galleries, schools — represent, in their very nature, the best of human potential. What else better exemplifies mankind's aspiration for a better world than art or education?
The importance of setting a good example should be a no-brainer. If the likes of NYU, the Guggenheim, the Louvre — respected establishments dedicated to the celebration of knowledge and culture — cannot overcome greed and self-interest to uphold such basic principles as human rights, then it is time we must really fully confront the grim reality of the society we live in. The inescapable question — if not them, then who?
Daniel Huang is a contributing columnist. Email him at [email protected]