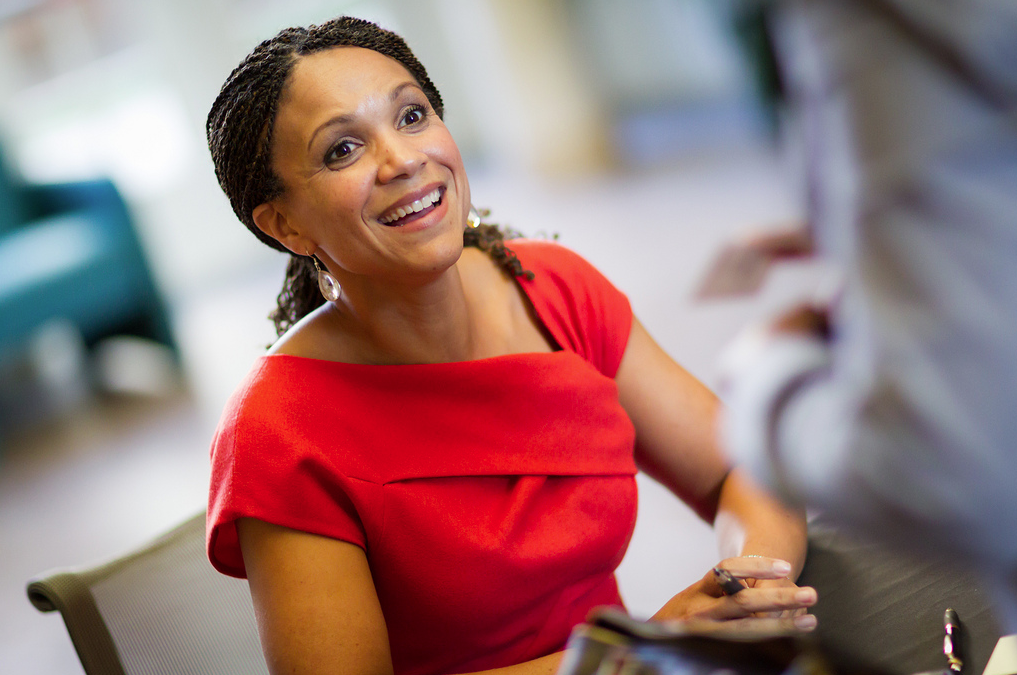 Students, administrators and members of the NYU community gathered in the Kimmel Center for University Life on Feb. 6 to hear a discussion about courage in the lives of Martin Luther King Jr. and other civil rights activists as a part of the university's ninth annual MLK Week.
Monroe France, assistant vice president of student diversity and affairs and one of the primary organizers of the week, said courage was the main theme of the night.
"The committee thought about the difference between someone who leads versus someone who limits themselves to ideas and words," France said.
NYU President John Sexton spoke about King's visit to NYU in 1961, praising the school's lack of an ethnic majority and mentioning statistics of NYU's proportion of international, first-generation and minority students.
NYU alumna Matiangai Sirleaf, former Fulbright Scholar and international law researcher, received this year's MLK Humanitarian Award for her research in international human rights and transitional justice. Sirleaf discussed how growing up in Liberia during the country's civil war affected her view of human rights and the equal significance of small and large acts of courage.
After NYU's Gospel Choir performed, Teboho Moja, Steinhardt professor and policy analyst on American and South African higher education, challenged the audience to think about the sacrifices King and Nelson Mandela made for our freedom and whether we had the courage to sustain it.
"I see King's dream as a call for equity," Moja said before the event. "He pushed civil rights as his goal. I see education as part of that civil right."
Imam Daayiee Abdullah, a faith-based scholar and activist, discussed his civil rights heroes and their struggles.
"Heroes know that they may not get to see everything, as Dr. King said," Abdullah said. "But they strive on anyway."
Melissa Harris-Perry, MSNBC host and Tulane University professor, delivered the keynote address at the event, emphasizing the importance of being protected but also able to govern in a democracy.
"I do mean that descriptively it matters to be able to see ourselves and our bodies and to have the right to govern as well as to be governed, to rule not just to be ruled, to be heard not silenced," Harris-Perry said. "Silent is different than silenced. It is fine to be silent, it is useful to be silent. If you are never silent your speaking is meaningless."
However, she disagreed with Sexton about NYU's ethnic diversity.
Harris-Perry said Black History Month limits the public's perception of civil rights heroes. She criticized the view that King emerged from nowhere when, in fact, he supported and inspired smaller movements. She emphasized the need for high-income blacks and middle-income whites to join together to fight economic equality across racial lines.
CAS sophomore Bob Gardner said Sexton highlighted the changing demographics within the NYU community.
"The social landscape at NYU has changed tremendously over the past 10 years, from the growth of the international student population to the fact that the university lacks an ethnic majority," Gardner said.
Anjana Sreedhar is a staff writer. Email her at [email protected].