On coping: Floormates reflect on Titan Lee-Hai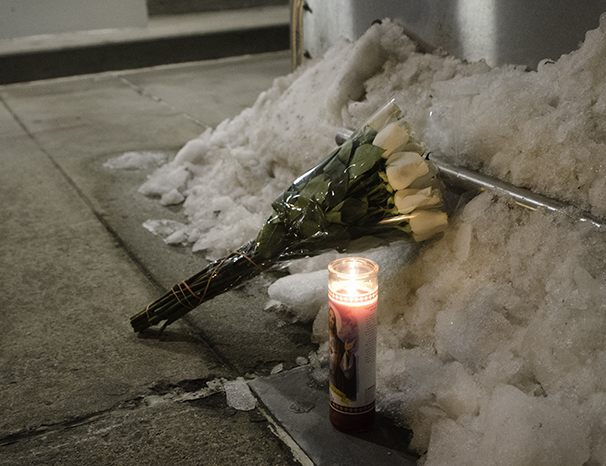 As a student journalist who recently faced a tragedy, the only way I have found myself able to cope and dignify what happened is to write about it. My friend and floormate, Titan Lee-Hai, passed away on Jan. 27. He had been a valuable addition to our floor, and I am sure I can speak for not only the second floor, but all those who knew him, when I say that we will truly miss him.
––
The ringing of the fire alarm incited a dazing and frightening feeling, akin to a nightmare. It was Monday, Jan. 27, around 3 a.m. Just three hours earlier, I had been preparing to go to sleep so I could be rested for the first day of the spring semester. At 3:10 a.m., I found myself outside on my friend's back because I forgot shoes and socks as I rushed out of Third Avenue North residence hall. I contemplated all the reasons for the fire alarm — it was a drill, someone was pulling a sick prank, there was actually a fire. But the true gravity of the situation was unimaginable. Our floormate Titan Lee-Hai had passed away.
The night started off as a celebration — our friends were watching the Grammy Awards and catching up after a month-long break. We were enjoying Taylor Swift's head-banging performance while both reminiscing on the past semester and thinking of all the things we wanted to do throughout the new semester. At one point, Titan had poked his head in to greet us.
"I felt great," said SCPS freshman Serouge Panossian, one of my suitemates. "I had been looking forward to coming back after all my friends from home went back to school. I was ready to get back here, start fresh, meet up with my roommates and my friends, and get back in the swing of things."
The night ended shortly after the Grammys did. My roommate, CAS freshman Max Raderstorf, and I went to bed first. Serouge and my other suitemate, Stern freshman Paolo Cipriano, stayed awake longer to catch up.
The night that started off as a grand welcome back snowballed into a tragedy. Serouge said that around 2 a.m. everything started going downhill. He and Paolo heard Titan singing, then yelling, in the hallway. They calmed Titan down and escorted him to his bed.
"He was repeating the same song over and over again — 'Hold On, We're Going Home,' by Drake," Serouge said.
Serouge said he and Paolo had been in the hallway with Titan until 2:45 a.m., and then returned to their room. Then, suddenly, they were startled by the sound of banging coming from Titan's room. After that, Serouge heard a door bang and the fire alarm go off. So started a week that would be marked by grief, solidarity and, ultimately, readjustment.
"It took about a minute to walk down the stairs," Serouge said. "As I was walking in the corridor between the North and South tower and then to the exit, I saw Titan's naked body in the snow. When I looked at him, my initial thought was that he passed out."
Serouge said he remembers feeling shock and confusion.
The fire alarm kept us out of the building for two hours and, around 5 a.m., we went back to our rooms, unaware that anything unusual had happened.
––
Later that morning, I woke up to a text from my floormate, Steinhardt freshman Sonja Haroldson, telling me to check the news.
The headlines did not faze me — I did not believe it. My next-door floormate could not have died earlier that morning. He could not have jumped off, or even fallen. He just passed out, that is all.
I woke Max up to let him know what the news was reporting. I felt catapulted into a half-reality I wished was a non-reality.
LS freshman Daniel Lynne came into our room as Paolo, Serouge and I were leaving for breakfast. We opened the door of our room and saw a sign posted to our door letting us know that wellness counselors were available in the basement of Third North. This was no longer a half-reality.
We changed our breakfast plans and decided to visit the wellness counselors.
"I did meet with a counselor and she did confirm that he was, in fact, dead," Serouge said. "He fell or jumped from the roof."
The counselor Serouge met with gave him the support he needed.
"I feel like the counselors did a good job of taking care of those directly involved in the incident that occurred that night," Serouge said. "They were very understanding. This particular counselor followed up with me."
Paolo said he wished he had taken the advice of the counselor and not gone to his classes.
"I think Monday morning was my rock bottom," Paolo said. "There was a lot going on at the time for me, and then this occurred and that pushed everything over the edge for me."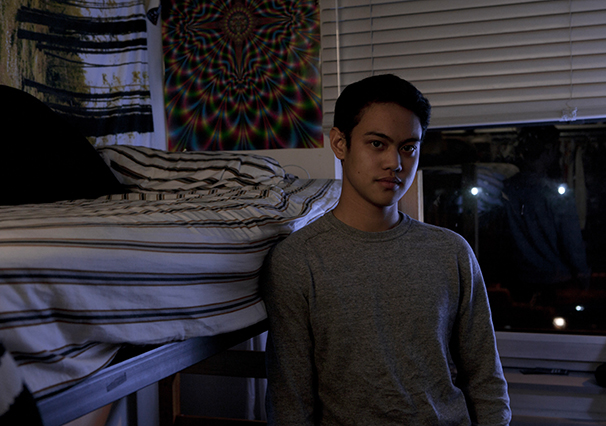 For me, Monday ended anti-climatically. I was speechless and unfazed.
––
Tuesday. Our RA told us we would have a floor meeting that night. Assistant Director of Residential Life Christopher Stipeck attended, along with a wellness counselor and the administrators of Third North.
Earlier in the day, friends of Titan had lain flowers in remembrance throughout the residence hall, including where he was found, but they were later removed by the university.
"I bought a bouquet of white roses," Serouge said. "Some people brought red roses, some people brought tulips, all sorts of flowers. There were about nine or ten bouquets."
At the meeting, the wellness counselor said the reason the flowers were removed was to prevent students who were psychologically vulnerable from committing dangerous acts of self harm. We were dumbfounded and could not understand why we were not allowed to memorialize our friend.
Serouge called a wellness counselor later that night.
"We touched upon everything, mostly just not being able to go to bed," Serouge said. "I mean … the second I start dozing off, I hear [Titan], or I will see that image in my head. I will look at the wall that separated us and, I don't know."
At 2:30 a.m., we were in the hallway, unable to sleep.
––
Wednesday. We had another meeting. The Third Avenue Government planned to propose the idea of holding a memorial.
TAG president and CAS freshman Hugh Hobbs brought up the idea of a potential memorial, but the university rejected the recommendation.
Max said he was frustrated there hadn't been any progress in memorializing Titan.
"Basically, [the university has] been very effective at saying no with no leeway," Max said. "Like, 'We are sorry, but it will never happen.'"
Once again, my suitemates and I went back to our room unsatisfied.
––
Thursday. We attended another meeting to reconcile the differences between my floormates and the university administration.
The administrators arranged for a memorial to be held off campus at Judson Hall. To me, both interests had been considered — the university would be able to keep the events away from distraught students, but we could still formally remember Titan.
"I think they did everything they possibly could," Paolo said. "I understand their concern about the greater university, compared to our well being. They've done well to take care of both sides."
Paolo said he had been feeling much better since the tragedy and regained the ability to focus in his classes.
Serouge said he had transitioned from a grieving stage to a remembering phase.
––
Friday. Max started feeling less upset.
"I am sure there are going to be points throughout the next month, year where there will be a day where it will hit me, and I will get bummed out about it," Max said. "It's always a rollercoaster, but at least we are going uphill at this point."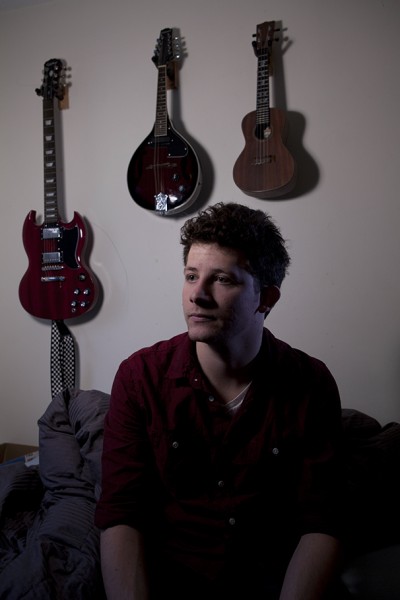 We attended the memorial the next day.
––
Saturday. At the memorial, pictures and videos of Titan were shown, and friends spoke of their good memories with him. The memorial ended with all of us releasing balloons in the middle of Washington Square Park.
Max — initially reluctant to attend the funeral, admitting he wanted to escape his own feelings — ultimately warmed up to the idea.
"I wanted it to be about happily remembering rather than silently mourning," Max said. "I hope that I kind of brought that in by bringing up some of his funny videos, [by trying] to talk as much as I could, and [by getting] people involved."
Paolo said the memorial was a way of cathartic release.
"Yesterday, I was talking with a friend, and she said it was nice to finally see the 'Paolo' smile back," Paolo said. "I guess I haven't appeared as well as I thought I had. Now, I'm back to my routine."
Although we were able to remember Titan, I know we will not be able to see him sing live, break dance in front of us or crack a funny Trinidadian joke — all we can do is attempt to uphold his spirit in our everyday lives.
––
The next Monday marked a week after we all found out about the news.
Serouge said he felt better.
Max said he felt normal.
Paolo said he felt relieved.
Now, I feel fulfilled.
Kavish Harjai is a news editor. Email him at [email protected].