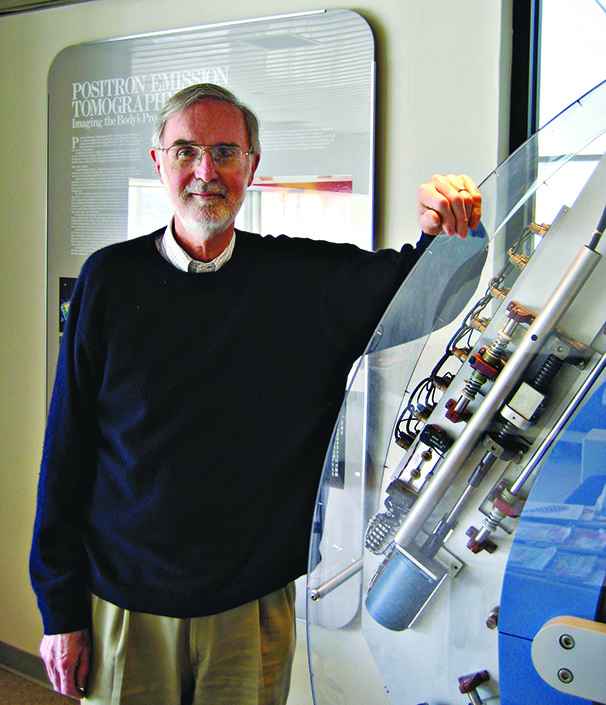 Neuroscientists, professors and students participated in day one of the Default Mode Network in Aesthetics and Creativity, a two-day symposium sponsored by NYU's College of Arts and Science and Columbia's Italian Academy, on Feb. 7.
Default Mode Network, the focus of the symposium, explains the brain's activities when in a wakeful resting state, according to Columbia's website for the event. The event explores a variety of topics, including the pertinence of the DMN function for different disease cases and the potential relationship between the DMN in creativity and aesthetics.
CAS dean G. Gabrielle Starr, a co-sponsor of the symposium, introduced the lecture as a forum for the research that explains the connections between sight, thoughts and feelings and what the mind creates with these senses.
"Creativity in this sense can be about works of art…but it's also about much more," Starr said. "It's about dreaming, imaginary places, it's about the thoughts and feelings that we imagine that we attribute to other people. It's about the ways that we also imagine the self."
The night's keynote speaker was William Kelley, a professor of psychological and brain sciences at Dartmouth College. Kelley stepped in for Marcus Raichle of Washington University, as he was unable to attend.
Kelley's key points included the introduction of the DMN, the role of the DMN in the representation of self and the cognitive and affective components of self. Kelley used video clips of Raichle throughout the lecture to explain different concepts, including the big question — what is the DMN?
"It's quite an elaborate system, and if you look at the individual parts, you have to come away with the sense that the functions we can now associate with have a self-referential component," Raichle said. "For example there is a self-referential connection between the memory and me, as a person. That we were an actor in the event."
New York City resident Meredith Boulter, 25, spent the last few years studying the brain's connection with the DMN and attended the lecture.
"We didn't get to some of the parts of the DMN that I was interested in," Boulter said. "I read a paper on its possible link to depression, schizophrenia and autism, which explained so much [so] I kind of follow it now."
Poly sophomore May Vutrapongvatana said the DMN can be beneficial in more areas than neuroscience.
"This [research] allows me to [take] the sociological aspects and the biological aspects and relate them to the kind of work I want to do," said Vutrapongvatana, who is taking classes on the humanities, feminism and racial struggles.
The conference continues today at Columbia's Italian Academy from 8:30 a.m. to 5:30 p.m.
Cassandra Cassillas is a staff writer. Email her at [email protected]