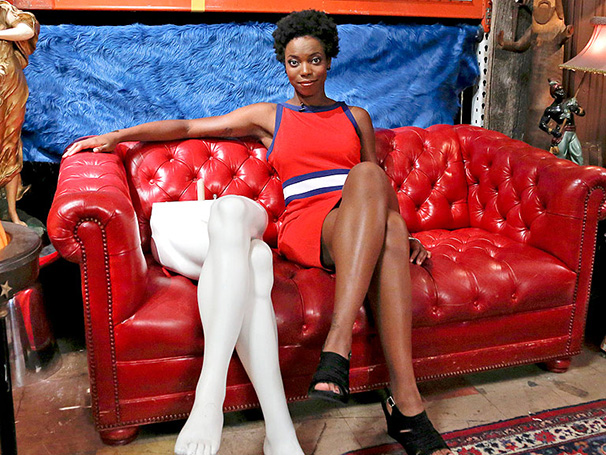 Last weekend, Melissa McCarthy proved her comedic prowess again when she hosted "Saturday Night Live" for the third time. Yet the episode was largely overshadowed by the cameo appearances of Amy Poehler, Bill Hader (as Stefon), Andy Samberg and Fred Armisen, in a heartfelt farewell to veteran cast member and "Weekend Update" host Seth Meyers.
With Meyers' departure, "SNL" faces yet another change in a bizarre season that serves as a transition between old and new.
Prior to the start of the 2011-2012 season, "SNL" lost two beloved cast members, Andy Samberg and Kristen Wiig, and failed to renew cast member Abby Elliott's contract. To fill their shoes, Vanessa Bayer, Taran Killam and Jay Pharoah were promoted to the permanent cast.
Since Bayer, Killam and Pharoah were already big players on the show, the transition was relatively smooth. However, following the conclusion of the show's latest season, veterans Bill Hader, Fred Armisen, and Jason Sudeikis announced their departure from the show. Six new featured players took their places, and the "SNL" cast became much less recognizable.
"SNL's" trouble was far from over, however, as the show quickly drew criticism for its lack of diversity. Jay Pharoah and Kenan Thompson, the only two African-American comedians in a 16-person cast, voiced their displeasure with the addition of six white cast members.
Pressure mounted on Lorne Michaels to add the first black female cast member on the show since Maya Rudolph's departure in 2007. On Nov. 2, 2013, the problem was officially addressed, and a showcase audition exclusively for black female performers took place in December.
In January 2014, Sasheer Zamata, a regular at New York's Upright Citizens Brigade, known for her work on the Internet, was announced as SNL's newest cast member. Zamata made her first appearance when Drake hosted on Jan. 18, and though her performance was lauded, her on-screen chemistry with the other cast members needs time to develop.
NBC officially announced Seth Meyers as the new host of "Late Night" long before the 2013-2014 season, giving the producers ample time to find a replacement for the anchor that has become synonymous with the "Weekend Update" fake news segment on "SNL." Cecily Strong was brought up to co-anchor at the beginning of the season, and head writer Colin Jost is set to join the cast in March as Meyer's successor on the desk.
With so many changes to the show, "Saturday Night Live" is simultaneously torching the old and embracing the new. Though the loss of iconic cast members makes the future of the show uncertain, its willingness to make strides towards diversity is a sign that everyone's favorite late-night sketch comedy program has survived and is as ambitious as ever.
A version of this article appeared in the Thursday, Feb. 6 print edition. Bob Teoh is entertainment editor. Email him at [email protected]