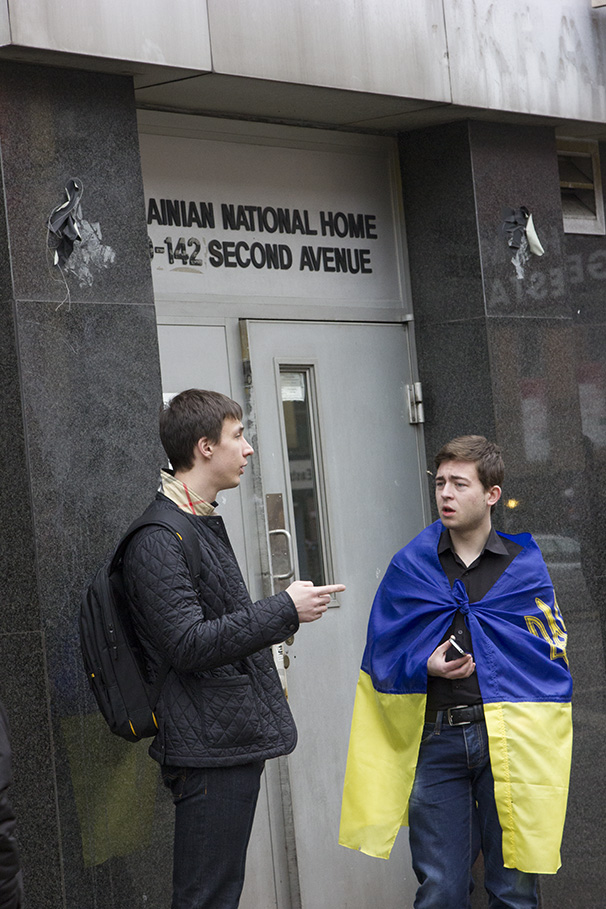 Local Ukrainians held a forum on Feb. 2 at the Ukrainian National Home to discuss future plans for providing aid to Ukrainians, who have been protesting in the nation's capital, Kiev, following the government's decision to align with Russia instead of the European Union. Plast, the national scout organization of Ukraine, organized the forum.
The group of six panelists included members of three different nonprofit Ukrainian interest organizations, journalists and Ivanna Bilych, a lawyer who recently graduated from the NYU School of Law.
Olya Yarychkivska, a doctoral student in genetics at Columbia and a member of Razom, one of the nonprofit organizations that planned the forum, said the goal of the meeting was to bring various Ukrainian organizations together to determine a course of action.
"We are going to have an event every Sunday while the revolution is going on," Yarychkivska said. "We're going to do something here in New York every Sunday to support, to do fundraising, to spread information and for moral support."
Ukrainian protesters hope to gain independence from Russia's influence and join the European Union. Ukraine's prime minister, Mykola Azarov, resigned on Jan. 28, and the current government abolished much of the legislation that had been passed earlier in the month which limited freedom of speech and freedom of assembly.
Local activists rallied in Kiev during a protest that resulted in the deaths of six protesters and left thousands injured.
"There have only been a few policemen reported injured, but officially six people already died because the police is using weapons," Yarychkivska said. "Tons of people kidnapped, more than thousands injured. Press is really targeted. More than 120 journalists have been targeted."
Walter Zaryckyj, former NYU political science professor and executive director of the Center for US-Ukrainian Relations, said he is worried about what might happen if the president doesn't step down.
"The bottom line is, they started shooting at people and ended up having bloodletting," Zaryckyj said in an interview before the event. "Now the big question is, what is beyond the bloodletting?"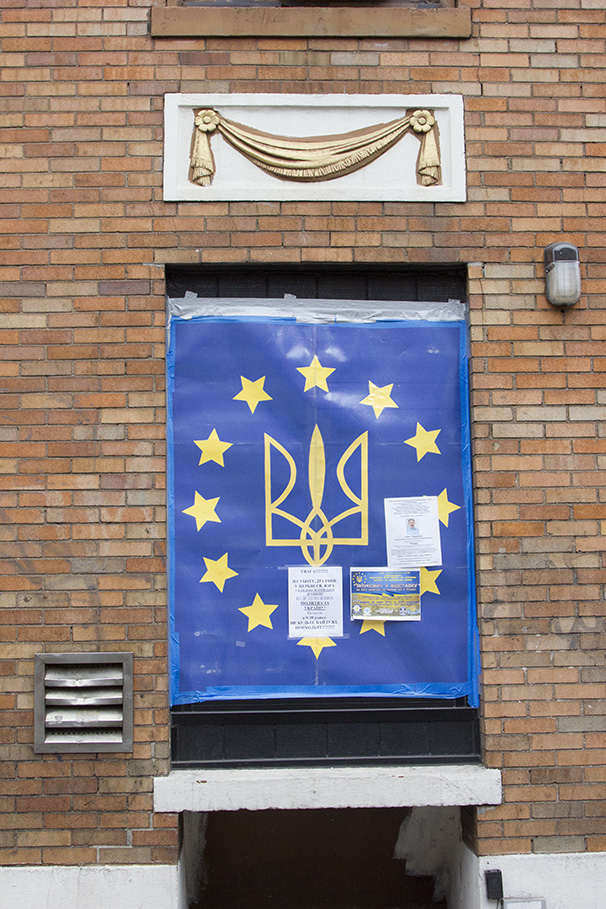 During the meeting, the panelists and members of the audience discussed ways to offer support to Ukrainians after the revolution.
"We understand that after this ends, there will be a lot of work to do for the future," Yarychkivska said. "We will need to give them informational support, professional support to bring democracy to Ukraine and kind of bring them to the West."
Razom has several chapters in different cities along the East Coast, which are collaborating to unite their efforts. Oksana Redko, a senior at Temple University, attended today's forum as a representative of the Philadelphia chapter.
"We needed a representative here to understand what is going on in the New York area, because the central community is here," Redko said. "We are trying to communicate with each other and to unite all the organizations into one."
A version of this article appeared in the Monday, Feb. 3 print edition. Mimi McCann is a contributing writer. Email her at [email protected]