Friends, students reflect on professor Samuel Marateck's passing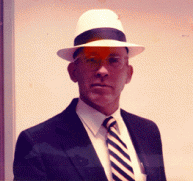 Professor Samuel Marateck passed away on Tuesday, Jan. 14, after a protracted illness. Marateck taught in the Department of Computer Science for decades and will be remembered as a kind and devoted professor.
CAS senior Rachel Rosen, who took Marateck's Intro to Computers and Programming class her first semester, noted his helpfulness as a professor and a mentor.
"He was a phenomenal teacher who was always very supportive to his students," Rosen said. "Not only did he teach me how to program, he also set me up with an e-tutoring job for the same introductory class I took with him. His teaching helped set me on the path to success, and I owe him so much."
Another one of Marateck's former students, CAS senior Evan Squire, appreciated his dedication to his students.
"A lot of people struggle with programming for the first time, but Professor Marateck always made himself available to meet with students and made a lot of resources available to them," Squire said.
Professor Kenneth Perlin, a colleague in the department, is among the many who will remember Marateck for his passion for teaching.
"Sam was a very kind and wonderful and thoughtful man, who deeply cared about teaching students," Perlin said. "His untimely passing is a great loss to NYU, and an even greater loss to the future generations of students who will never have the experience of learning from such a truly extraordinary teacher."
Marateck is a celebrated professor within NYU. His legacy includes a long list of accolades and successes. He won the Baker's Dozen Teaching Award in 1989, the Outstanding Teaching Award in 1996 and the Golden Dozen Teaching Award in 2001. Marateck was a trained particle physicist, held a doctorate degree in physics and was also a cantor.
"He had an unusual background," computer science professor Marsha Berger said. "We are shocked at his sudden and unexpected passing."
Professor Benjamin Goldberg, who also taught with Marateck, said he will remember Marateck's optimism.
"Sam was always cheerful at the office and always appreciated the interaction with his colleagues," Goldberg said. "Even in the face of adversity … he never lost his cheerfulness."
The funeral will be held in Long Beach, N.Y., today.
Additional reporting by Ann Schmidt. Kavish Harjai is a news editor. Email them at [email protected].