Hackathon yields creative, user-friendly apps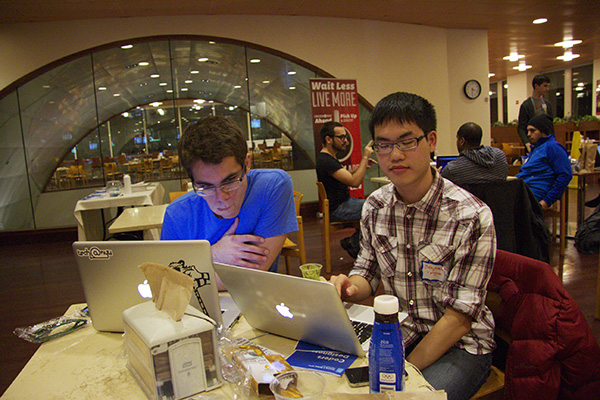 The Kimmel Center Market Place was taken over by hackers for 24 hours beginning on Dec. 6.
The Student Senators Council hosted the first Create a Better NYU Hackathon, a daylong event to encourage students, faculty and alumni to create apps, websites and data visualizations from public datasets to improve student life.
"It's a collaborative competition," said Griffin Dooling, Stern senior and chair of the SSC's Student Technology and Research Committee. "We've got a very passionate group of students."
Around 4 p.m., participants were allowed to access datasets from NYU dining, athletics, safety and others.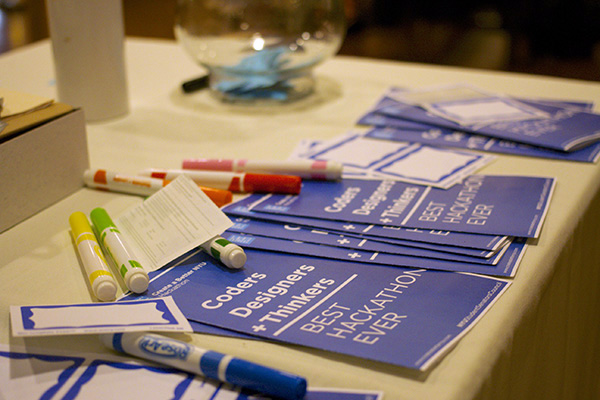 Mike Jaoudi, a CAS junior computer science major, worked on a template app called NYU Clubs, which would provide club officers with a simpler way to create their own club apps.
"Most club presidents don't really code," Jaoudi said. "So I'll make it very easy, very simple to customize it and make it your own."
Although the rules of the hackathon allowed participants to work remotely, about 15 students spent the night at Kimmel Center for University Life to keep working. Hackers were provided with dinner, a midnight snack and cots.
The teams continued to work until the 3 p.m. submission deadline on Dec. 7.
Juan Felipe Beltran, a senior visiting from NYU Abu Dhabi who spearheaded the hackathon, announced the winners.
"What I keep forgetting is that a very small number of programmers can have such a humongous impact," Beltran said. "The data is out there, the programmers want to do it. We just [needed] to bridge that gap."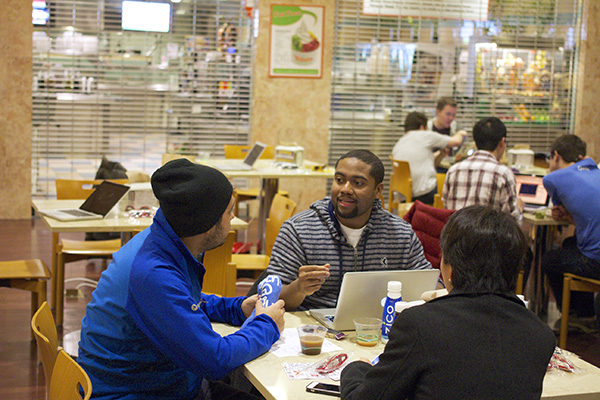 CAS seniors Benjamin Xie, Chris Williams and Daniel Padawer, won first place for BobStreet, an app that helps locate books in Bobst Library based on their call number. Padawer said they hope to continue working on the app in the future.
Williams said the process of finding a book in Bobst was difficult, requiring multiple steps and the use of a physical map to determine where the book was supposed to be.
"What we decided to do was to do that once and for all, for all of you, so you guys never ever have to do that again," Williams said.
Wayne Jones, an NYU-Poly alumnus, received second place for NYU Safe Walk, a map showing crimes that have occurred along a given route between places at and near NYU. Jaoudi's NYU Clubs app won third place.
Nick Jensen, an NYU alumnus who helped run the hackathon and who now works at Hashtag NYU, said he was amazed by the projects created at the event.
"This has been such an inspiring night and day, and morning," Jensen said.
A version of this article appeared in the Tuesday, Dec. 10 print edition. Ward Pettibone is contributing writer. Email him at [email protected]