Christmas album comes with Grande promise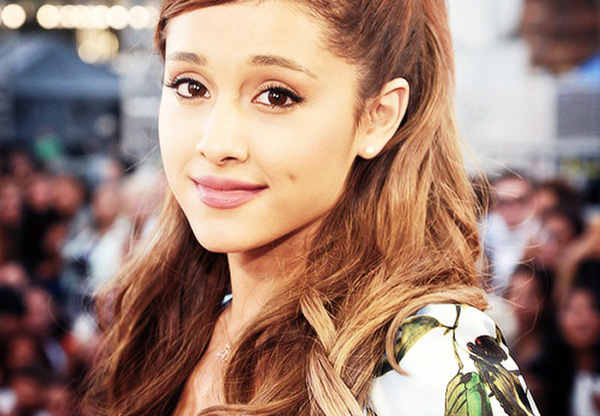 'Tis the season for Christmas albums. Kelly Clarkson, Mary J. Blige and Jewel are just a few to release their spins on seasonal songs this year, but, unexpectedly, 20-year-old Ariana Grande seems to be receiving the most hype for her EP, "Christmas Kisses," scheduled for release on Dec. 24. What is it that makes Grande's EP such an anticipated hit?
1. She keeps listeners engaged with weekly singles. 
The bright-eyed songstress released the first track, "Last Christmas," on Nov. 19, and has debuted a new song every Tuesday since — a la Justin Bieber's "Music Mondays." Grande has also debuted "Love is Everything" and "Snow in California," both original songs. The fourth and final track, "Santa Baby," is a duet with former "Victorious" co-star Elizabeth Gillies.
2. She translated an 80's classic into a hip-hop number.
Many a young artist has covered Wham!'s "Last Christmas" but none have done it quite like Grande. Her form-ula — add a soulfully melodic intro, write original verses and collaborate with "Victorious" co-star Leon Thomas III, who is credited as part of his producer group "The Rascals." Thomas gives the '80s hit a contemporary hip-hop vibe, with bouncy beats and background shouts of "hey" included. The result? One of the catchiest "Last Christmas" covers to date.
3. She keeps things warm and fuzzy.
"Love is Everything" is Grande's call to action to give love on Christmas.  "It's time for us to all give something," she begins over jingle bells and marching percussion, and is soon echoed line-per-line by a choir of children.  By the bridge, she shows off her signature high notes and is later joined — after an emphatic key-change, of course — by a full, rich choir.
4. She knows how to slow it down (and kills it).
Grande's "Snow in California" is a heartfelt R&B serenade to Santa, a plea to let it snow in California so her love, who is only staying for the holidays, can stay a little longer. This sweet, riff-laden ballad is sung over steady snapping beats — think of her American Music Award performance of "Tattooed Heart" — and bluesy harmonies.
5. She channels her inner Mariah.
Comparisons to Mariah Carey may be reinforced with this Christmas album. Besides the two singers' nearly identical range — whistle tones and all — they've also released Christmas albums, both consisting of original and traditional songs, at similar points in their careers.
If Grande's similarities to the "All I Want for Christmas Is You" singer stay true, perhaps one of the singles from "Christmas Kisses" will someday become a holiday classic.
A version of this article appeared in the Tuesday, Dec. 10 print edition. Erica Gonzales is a staff writer. Email her at [email protected]