ARTS ISSUE: 'Scandal' cast, plot stretch boundaries of network TV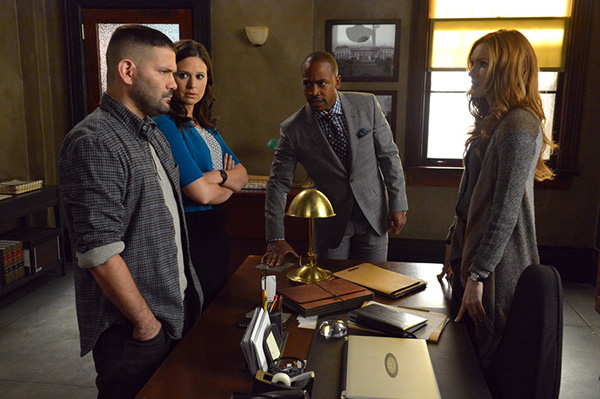 Fans of "Scandal" know the show puts the camp in Camp David.
With the first half of its third season wrapping up in December, the show has already touched on nearly every easily conceivable political controversy, from assassination attempts to adultery to rigged elections. "Scandal's" drama prives so excessive, one would think show runner Shonda Rhimes employs a machine in the writer's room that spits out forgotten soap opera plot lines. But to call "Scandal" a soap opera would be a disservice.
"Scandal" is a fun, thrilling, emotional roller coaster ride of a television series. While each episode has capitalized on its live-Tweet capabilities, it is entirely refreshing to see a show grounded in its madness. "Scandal" may be the first network show where no one plays the good guy. None of the characters pretend to be free of any sins. Instead, they thrive on their wrongdoings and cheer each other on for every murder they mask, every affair they hide and every secret they keep.
It makes complete sense to call the characters gladiators because, as they step on every opponent's throat to rise to political dominance, viewers also cheer them on. Olivia Pope and her gladiators tame political animals, all while fighting their major personal demons.
Only a show with this much drama could make old social issues seem matter of fact. "Scandal" does not make an issue out of a black woman dating a white man. What is more important to Rhimes and her writers is that the man in question is the President of the United States and she is not his first lady. And who cares if the chief of staff is a married gay man? The more significant issue is that he ordered a hit man to kill his husband.
"Scandal's" extravagance goes where no network show has gone before, but the cast's performances, led by the flawless Kerry Washington, make even the most outrageous story lines seem terrifyingly plausible and keep audiences consistently glued to their seats.
A version of this article appeared in the Thursday, Dec. 5 print edition. Marcus Jones is a staff writer. Email him at [email protected]