ARTS ISSUE: 'Rush' brings profundity with impressive visuals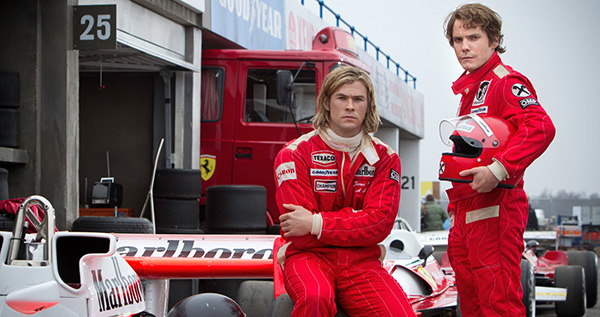 Although most films are described as extravagant when they include bright, eye-popping visuals, Ron Howard's "Rush" presents a different kind of excess. The two-hour drama about Formula One racers James Hunt (Chris Hemsworth) and Niki Lauda (Daniel Brühl) could have been considered a sports movie or biopic. Though it qualifies for both genres, it exceeds expectations for both. The depth of its characters and intriguing thematic exploration elevate the movie beyond the established capabilities of athletic and historical films.
Every element of the film is treated with edgy sophistication. Peter Morgan's script has intelligence and style, and Howard's masterful direction brings both elements to the screen. Hans Zimmer's sexy soundtrack also adds a sensory layer to the thrilling story world and heightens both the fun and tension in the movie.
Hemsworth and Brühl deliver multidimensional performances and capture the soul that is often missing from mildly-inspiring sports movies. Their characters couldn't be more different — James Hunt was an unruly playboy and Niki Lauda was a cold competitor. What they had in common was a sincere passion for racing.
That passion applies not only to racing, but to life. Both characters had an insatiable lust for challenging and conquering unstoppable forces. They raced because they got a rush from taming a powerful piece of machinery and risking their lives in a way they could control. "The closer you are to death, the more alive you feel," Hunt said to Lauda. "It's a wonderful way to live. It's the only way to drive." The story and characters feel larger than life — and much larger than the genres it seems to belong to.
Suzanne Egan is a staff writer. Email her at [email protected]