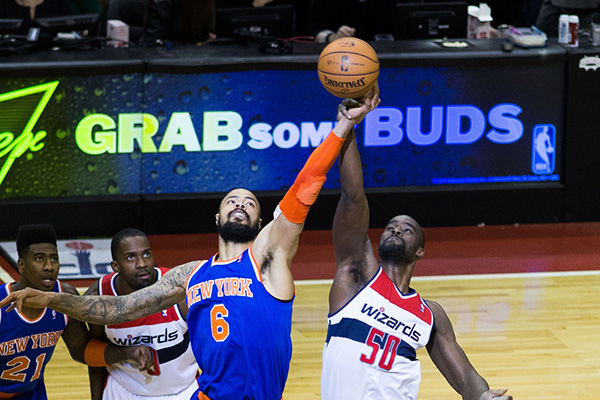 If you look at the New York Knicks today, it is difficult to fathom how this is largely the same team that reached the Eastern Conference semifinals last season. In their first 16 games, the Knicks have registered an abysmal 3-13 record.
The Knicks' problems are not too difficult to ascertain. First of all, the Knicks have been without their 7-foot center Tyson Chandler for the past 12 games. Chandler suffered a knee injury in the Knicks' fourth game of the season against the Charlotte Bobcats.
Chandler brings three irreplaceable qualities to this Knicks team. He is one of the league's superior defenders, having won the Defensive Player of the Year award last year. He provides a stout inside presence on the defensive end and denies scorers an easy path to the basket. His offensive rebounding prowess is also a huge indication of his talent and qualities that have benefitted the team.
This gives the Knicks much-needed second-chance scoring opportunities which they have sorely lacked in his absence. Most intangibly, Chandler's leadership on the court contributes to the team's success. Most of the time, he seems to ensure players maintain defensive intensity or stay positive after a missed opportunity. In short, he is the Knicks' floor general and that is not an easy role to fill on short notice.
Defense has proven to be a problem for the Knicks as well, and this has only been exacerbated by Chandler's absence. Too often, opposing players are left open to hit three pointers, or a point guard is given free passage to the hoop. This demoralizes the team and provides their opponents with momentum. It will continue to be a crucial point for head coach Mike Woodson, who many consider a great defensive tutor.
Another problem the Knicks have faced is a sudden ineptitude in shooting three pointers. This was a staple of their offense last year. But the three-point offense has dried up just as the Knicks struggle defensively this year.
This is a recipe for disaster, as missed threes often lead to fast-break points for the opponent, yet another area where the Knicks have been victimized.
All hope is not lost. There are 82 games in a season and the Knicks certainly have the talent to turn it around. Chandler's imminent return will certainly help that cause. However, if the Knicks continue to sputter, look for the front office to make changes. These could range from a trade to a different head coach.
A version of this article appeared in the Tuesday, Sept. 3 print edition. Chris Marcotrigiano is deputy sports editor. Email him at [email protected]