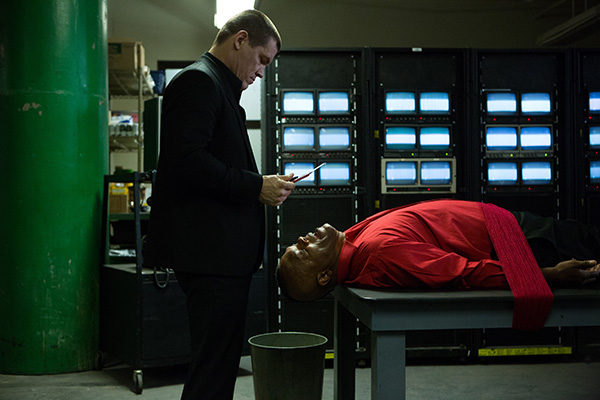 When Hollywood attempts to remake foreign classics, such projects often raise eyebrows among fans and critics alike. Filmmakers who sign on to these projects are stuck in a difficult position, as viewers will inevitably draw comparisons between the old and new versions.
However, experienced directors with vision and control have made successful adaptations in the past. Spike Lee's adaptation of the 2003 Korean thriller "Oldboy" certainly falls into the category of remakes done right.
The original film, directed by Park Chan-wook, was one of the few Asian films to enjoy a fanbase in the United States. Although numerous filmmakers have expressed interest in remaking the film since its debut, the shocking subject matter and gruesome violence that defined the masterpiece proved too much for most directors. However, under the direction of visionary Lee, "Oldboy" proves to be a gripping adaptation that undeniably stands out on its own.
Penned by veteran writer Mark Protosevich, "Oldboy's" plot stays true to the original, with a few adjustments made for American audiences. Advertising executive Joe Doucett (Josh Brolin) is kidnapped and held captive for 20 years. After his sudden release, he goes on a mission to uncover the mystery behind his imprisonment.
Unlike its plot-based Korean counterpart, Protosevich's screenplay places heavy emphasis on character development, allowing viewers to see Doucett transform from an unsympathetic failure into a weapon of vengeance during his solitary confinement. Doucett's relationship to the female lead, Marie (Elizabeth Olsen), is also much more developed than in the original, giving the film a more humane dimension.
Much of the film's success, though, is owed to the daring and unapologetic Lee, who does not shy away from taking "Oldboy" to the next level. To truly emulate the original's eerie mood, Lee employs unconventional cinematic choices. Long, overhead shots enhance the feeling of despair, while fast editing strings together flashback sequences that slowly reveal clues, all of which ultimately lead to a horrifying ending.
While the original film built suspense through extensive use of dark colors, Lee opts for bright, contrasting colors that are outlandish and sinister. Fans will certainly be waiting for the infamous hammer scene, and Lee definitely nails it. In his innovative vision, the high-octane, single-shot action sequence that defined the original now spans three stories. In some ways, it's even more impressive.
The cast must also be lauded for the commitment to their roles. Brolin is outstanding as the stoic Doucett. To portray the passage of 20 years, the actor made huge sacrifices by first gaining 35 pounds and then dropping 19. Olsen serves as a great foil to the male lead. With a freakish charm, Sharlto Copley is simply excellent as the main antagonist Adrian Pryce. The cast has a wonderful chemistry that brings Lee's vision to life.
While "Oldboy" might still attract criticism for the changes Lee has made to the original, his rendition entertains in its own right. Diehard fans and audiences who have never seen the Korean film will find the film equally enthralling.
A version of this article appeared in the Tuesday, Nov. 26 print edition. Bob Teoh is a staff writer. Email him at [email protected]