NYU community raises money for Typhoon Haiyan relief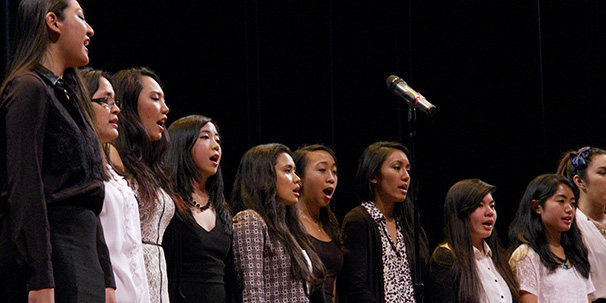 The force of Typhoon Haiyan that struck the Philippines on Nov. 7 affected close to 10 million people, and as many as 4,000 people have died.
In an effort to raise money and awareness, the Student Senators Council hosted NYU Can Help: Philippines Relief Benefit Concert last night in the Skirball Center for the Performing Arts. All proceeds will go to the Philippine relief efforts.
The concert featured university organizations and outside performers, such as the International Filipino Association, a capella groups, dance teams and slam poets.
"The Skirball staff was amazing and were able to give us a great price," said Mariam Ehrari, a CAS senior and chair of the SSC. "So many people donated for overhead fees."
Ehrari decided to create the event when she received emails expressing a desire to help the Philippines, so the SSC began brainstorming.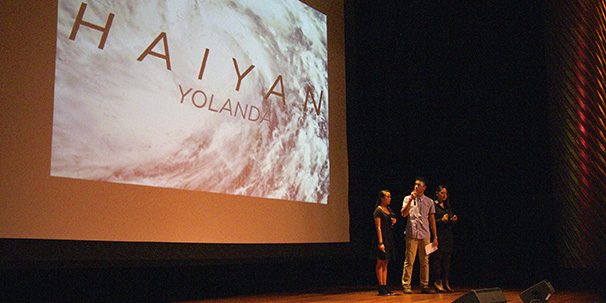 The SSC also hosted a multi-faith vigil in the Kimmel Center for University Life lobby before the concert and created collection bins for the relief effort. Various religious leaders spoke, and attendees were encouraged to continue to help the victims, to donate and to remember the devastation.
Ehrari said one of NYU's deans and his wife agreed to match every the price of each ticket purchase — the cost was $5 dollars per seat in Skirball.
"Moments like these hit us once, and then we move on and go on with our lives," she said. "This is going to affect the Philippines for years to come, and I want to make sure we're still continuing to help them. I want this concert to have a lasting effect."
The International Filipino Association performed a musical number during the concert and gave a presentation about how to donate to the relief efforts.
"The Filipino spirit is just so unique," Gallatin senior and IFA president Kristina Rodulfo said. "Everyone is family. All these people are not just victims. They are family. [This event] brought that sense of family to NYU."
But some attendees felt the benefit concert wasn't the best way to raise funds for Philippine relief, calling into question the morals of a celebration event for a calamity.
"I think it's morally questionable to use catastrophes, especially those inflicting developing countries on the other side of the world, as an opportunity to throw another party in America," Nili Blanck, a 2013 graduate from the Gallatin School of Individualized Study said. "Despite the fact that this event is raising awareness and immediate funds allegedly going towards recovery, I think there could probably be other, less opportunistic ways of doing so."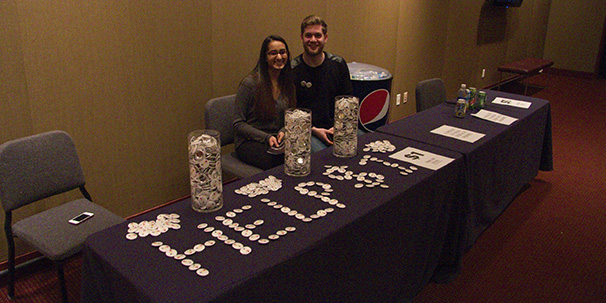 Gallatin junior Destiny Hance agreed with NYU's efforts but said that the event would not be successful because of lack of advertising.
"The event is good in theory, but it only works if there's enough people to be there and enough people to donate," Hance said. "There are a lot of people I know that probably don't even know the event is happening today."
According to Ehrari, there are still ways for people to help via collection bins, purchasing IRHC "NYU Can Help" buttons and donating to larger campaigns.
"NYU has put together a website on relief efforts, and we're looking into keeping a spot up on the NYU site if anyone wants to donate," Ehrari said. "If anything else comes up, we'll make sure everyone can be involved."
Vasiliki Gliagias and Adelina Zhang are contributing writers. Email them at [email protected]