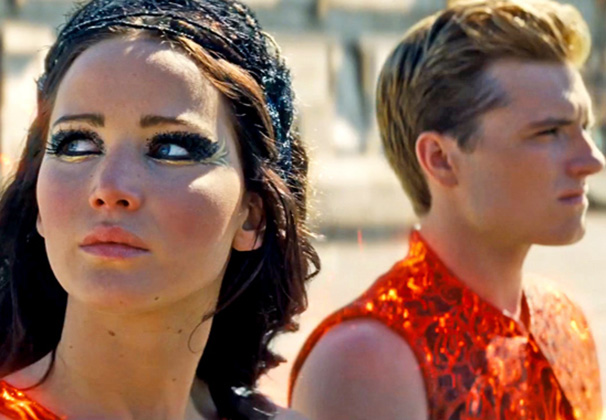 When "The Hunger Games" was released last year to critical acclaim and box office success, it was clear Katniss Everdeen and the world of Panem connected with audiences. But with sequel "Catching Fire" being released this week, audiences should be prepared to see a film different from its predecessor.
This transformation occurred because of a change in directors, with Francis Lawrence succeeding Gary Ross as the franchise's new leader. Ross beautifully brought audiences into the dystopian world, and hopefully, audiences will find Lawrence carrying on with Ross' traditions while still making "Catching Fire" his own.
As with any movie franchise based on a book series, the first film's director has the important job of establishing the tone of the series as a whole and creating a new universe.
Chris Columbus, the director of the first two "Harry Potter" films, brought audiences to the magic of a bright and happy Hogwarts. Although the tone drastically shifted throughout the series because directors changed, Columbus set the story up in a pleasantly innocent way that invited audiences to indulge themselves in the wizarding world.
But altering directors rarely seemed wrong or out of place for "Harry Potter" fans. Each directorial choice felt appropriate. As the stories evolved into darker, more troubled territory, the franchise required a transition from Columbus' naive world to Alfonso Cuarón and Mike Newell's entertaining yet foreboding universe, and ultimately to David Yates' unrelentingly dark vision.
Using a different director for "Catching Fire" will most likely produce a fitting change as well. Replacing directors for a sequel can enable the characters and plotlines to seamlessly evolve. Because of that, switching directors can often have positive implications.
"The Hunger Games" was about learning who Katniss was on a personal and introspective level. Francis Lawrence will still include this aspect in "Catching Fire," but he will also be able to expand the series' focus to include the less glamorous aspects of the Capitol as well. Even though the audience can only access Katniss' world through her thoughts and story, the second and third novels address wider conflicts in the dystopian world she is trying to change.
Switching directors will allow the film to be visually distinct from the first. Lawrence will bring fresh eyes to the series, as the actors adapt their characters to accurately portray the ever-changing universe within the story. May the odds be ever in your favor, Lawrence.
A version of this article appeared in the Wednesday, Nov. 20 print edition. Laura Wolford is a staff writer. Email her at [email protected]