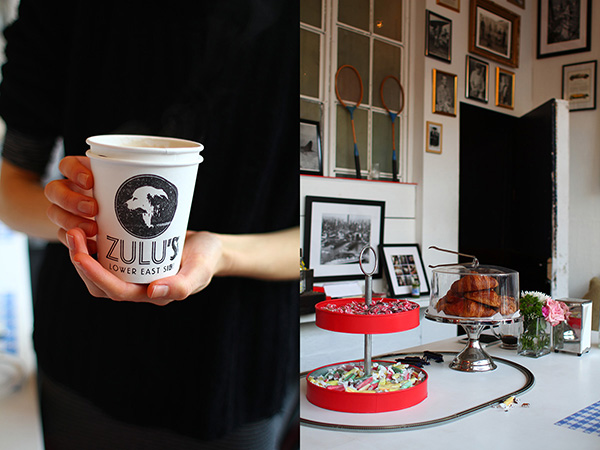 Zulu's, a coffee shop modeled after a 1920s confectionary, opened on the corner of Allen and Delancey streets on Oct. 23.
The cafe is calm, relaxing and reflective of the early 20th century. The interior decoration includes a wall of portraits of notable celebrities, from F. Scott Fitzgerald to Babe Ruth. It is co-owned by three friends — Michael Dee, Nick Devane and Tyler Chaney.
Chaney is the coffee expert among the three.
"He really brought in the element of the cold brew," Devane said. "He's passionate about it. That's his craft."
Devane said coffee offered by Zulu's contains 60 percent less acid and 10 to 15 percent more caffeine that of other coffee shops.
Customers might be surprised by the coffee shop's lack of an espresso machine. Instead of the traditional technique, the store relies on cold-brewing. The cold-brew espresso from Zulu's is bold and deep, drawing out a chocolate-like flavor. The three co-owners have put in many working hours to perfect the technique.
"That was one of the biggest things we were trying to figure out," Devane said. Tyler had to tinker with the recipe [of the espresso]."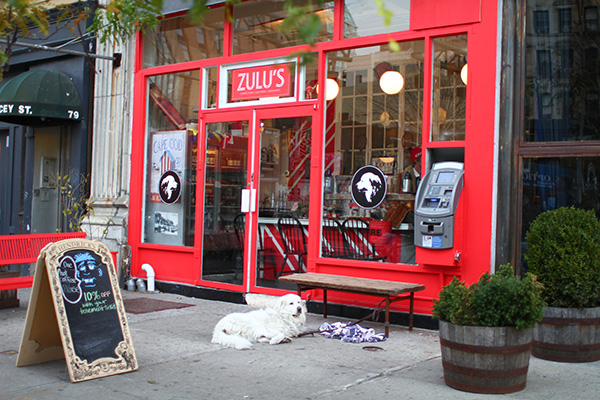 Zulu's also prides itself on being cheaper than its competitors. The drip coffee, which is only $2, is both robust and delicate. It pairs well with any of the croissants they offer, which are priced around $3. The lattes, sentimentally named after the dogs the co-owners have had, are $3.75.
"It [is] a modern, cool shop that also had room for history and appreciation of the past," CAS senior Eda Haksa said.
The greatest twist in the tiny store hides behind a door near the rear of the shop — a speakeasy bar that has yet to be named and is only open on certain days.
The owners plan on placing a steel refrigerator at the entrance of the bar, which will force customers to walk through the freezer to access the bar.
In the near future, the owners will release an app to notify customers when the bar is open, which will not be often.
"A problem is, is that [modern speakeasies] are open all the time. You lose that appeal, the exclusive factor," Devane said.
Zulu's is located at 77 Delancey St.
A version of this article appeared in the Tuesday, Nov. 19 print edition. Christina Chung is a contributing writer. Email her at [email protected]