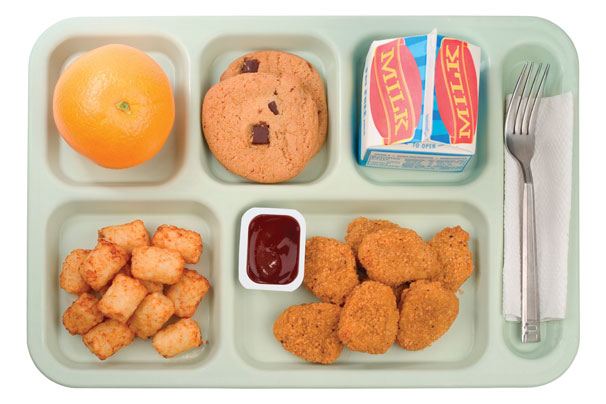 Dining Dollars
Keep in mind that Dining Dollars are not simply for dining. Third North's Quick Stop and Upstein offer toiletries, laundry detergent, cold medicine, air freshener and other items for dorm life. They are also stocked with refrigerator staples like Ben and Jerry's Ice Cream, packs of Red Bull, bread, milk and other groceries. While Dining Dollars roll over from the fall to the spring semester if you keep your meal plan, make sure to have some saved up for finals time each semester.
Pack your To-Go box
When you grab your meal plan to-go, pack a couple extra slices of pizza and pick up some apples and oranges so you don't have to swipe again later in the day. Also, those paper cups can hold cereal, soup, peanut butter, goldfish and other foods, making them a great way to stock up on snacks.
Dining Specials
Tired of the traditional fare at your local dining hall? Keep your eyes open for special events at the dining halls, including a Nacho Bar on Nov. 19 at Hayden dining hall and a State Fair theme taking over Third North courtyard cafe. And don't forget about Palladium food court's famous weekly Sunday brunch. Most dining halls will also feature rotating Restaurant Nights.
Be generous
Meal plans can lead to new friends and even earn new mentors. Weekly meal plans roll over on Saturday nights, so make new friends by cashing in your extra meals at Dunkin Donuts for friends or feeding an upperclassmen with no meal plan. Feed a hungry classmate by contacting the NYU Meal Swipes Facebook page and putting your meal swipes up for grabs.
— Cassandra Cassillas