Universities collaborate to research storm impact on New York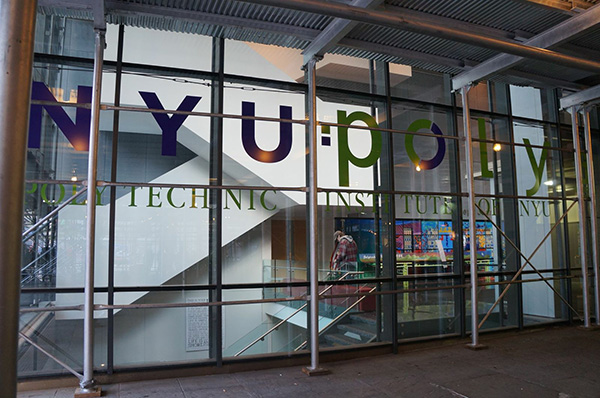 Last week, New York Gov. Andrew Cuomo announced the beginning of the New York State Resilience Institute for Storms and Emergencies, a research institute housed at the Polytechnic Institute of NYU and Stony Brook University in response to Superstorm Sandy.
A meeting that will address funding and the final plan will take place today Nov. 7. The funding group consists of the two co-directors, Minghua Zhang of Stony Brook and NYU-Poly professor Fletcher Griffis in addition to four other researchers — two from NYU and two from Stony Brook.
NYS RISE comprises 15 work units, and researchers will also include faculty from Columbia University, Cornell University, Brookhaven National Lab and the City University of New York.
"We'll allocate the resources accordingly and that's the function of the program planning group. It's ongoing function is to continue to plan the program," Griffis said.
Lawrence Swanson, associate dean of the School of Marine and Atmosphe-ric Sciences at Stony Brook, said NYS RISE was established when the two universities combined the individual proposals they had been working on to create one proposal for post-Sandy research after being cut off from funding from Congress's National Oceanic and Atmospheric Administration.
Swanson said Poly combined proposals with Stony Brook at the suggestion of state officials.
NYU's proposal began when Katepalli Raju Sreenivasan, NYU-Poly president, wrote a letter about the university's responsibility to respond to the storm.
"The main focus here is not the cost and inconvenience, but the vulnerability," Sreenivasan wrote. "We have a responsibility to assess this vulnerability and make a set of recommendations to mitigate them. The responsibility is compounded because we formed [the Center for Urban Science and Progress] with the promise, in broad terms, of making New York the crown jewel among the livable cities of the world."
Griffis said the goal of NYS RISE is to analyze the effects of Sandy and the response to the storm and work toward improving that response.
"What we'd like to do is synthesize what's been done, summarize it and look for gaps, areas that need further research and have been overlooked," Griffis said.
Griffs said NYS RISE will work with response planning, the assessment of dynamics, interdependency of bodies of water and infrastructure, vulnerability and resilience in a storm and environment risk under climate change.
These research areas are phase one of the research, and the projects must be finished by March of 2014. Planning for phase two will begin in December.
A version of this article appeared in the Thursday, Nov. 7 print edition. Klein Aleardi is a staff writer. Email her at [email protected]