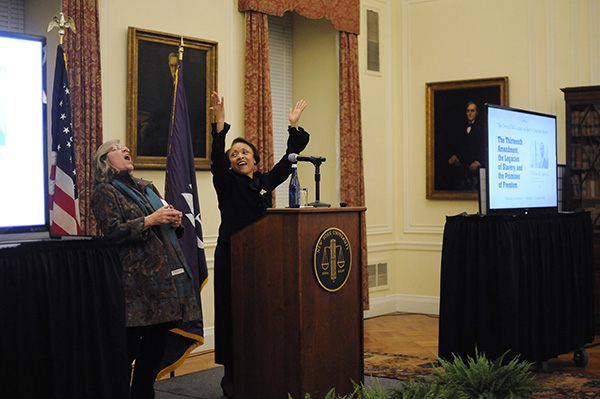 William M. Carter Jr., dean and professor of law at the University of Pittsburgh School of Law, discussed the alternative applications and interpretations of the amendment that abolished slavery at the 18th Annual Bell Lecture on Race in American Society on Nov. 6.
Carter's lecture, titled The 13th Amendment, the Legacies of Slavery and the Promises of Freedom was this year's iteration of an annual lecture held in honor of Professor Derrick Bell, a late visiting professor, to provide an inclusive forum for conversations about race.
NYU President John Sexton introduced Janet Bell, who started the lecture series to celebrate her husband's 65th birthday, and spoke about Bell, who was his professor.
"Nearly 40 years ago, when [my wife] and I first met him, we began to undergo the wonderful spell," Sexton said while introducing Carter. "That was both his ability … to make you think in a way that you had not thought before."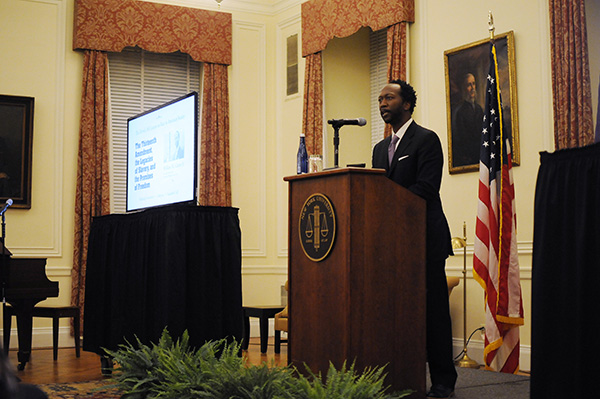 Carter began his lecture by examining the wide range of possible interpretations of the 13th Amendment. He said this amendment should be interpreted along two axes.
"One axis would be the connection that the individual complaining of the injury has to the institution of chattel slavery," Carter said. "Are they a descendant of slaves? Are they seen as being a descendent of slaves?"
"The other axis looks not solely to the identity of the victim, but to the nature of the injury," he said.
Carter, who was chosen by a panel of faculty, academics and Mrs. Bell, also attested to the benefits of a new interpretation of the 13th Amendment.
"There is some real benefit to understanding that not only do our social values and moments shape the law we have, but that the law has an expressive force that can shake social values and moments," Carter said in his speech.
Kadeem Cooper, Law School class of 2014, has attended these lectures for the past three years and said this year's lecture was more impactful than last year's.
"[Carter's lecture] touched an area of law that's not often spoken about," Cooper said. "I just think that Derrick Bell was an amazing professor and I think it's great that we have a lecture in his honor."
A version of this article appeared in the Thursday, Nov. 7 print edition. Klein Aleardi is a staff writer. Email her at [email protected]