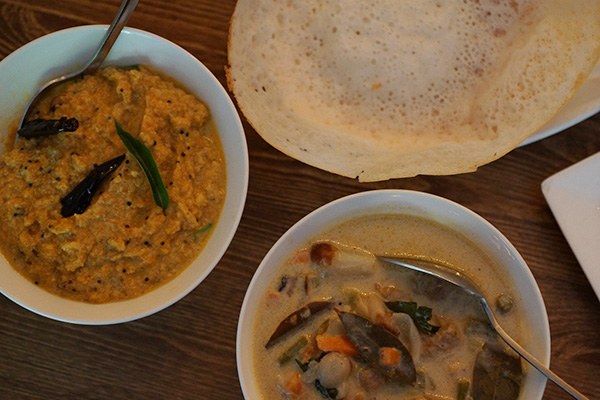 Kokum, the first restaurant in Manhattan to specialize in cuisine from Kerala, a coastal state in South India, opened Oct. 9.
The main man behind the operation at Kokum is owner Shiva Natarajan. Natarajan controls a miniature empire of Indian restaurants in Manhattan and each one represents a different facet of Indian cuisine — Dhaba offers typical Punjabi food, Chote Nawab showcases Mughlai cuisine and Kokum is all about Kerala.
"Many of these dishes have a southern Indian influence from my grandmother, who hailed from South India," Natarajan said. "And it's really healthy. We don't use heavy oil. It's very light, simple. The marriage of the ingredients is very good, in terms of spices."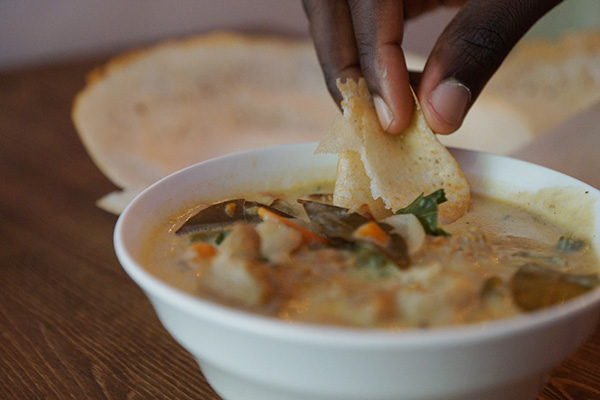 The menu is mostly written in Malayalam, the official language of Kerala, but English descriptions are offered for each dish. The wide selection of vegetarian, vegan and meat dishes served can be overwhelming. However, every choice harbors true flavors of southern India. Parippu vada ($6), piquant fried lentil patties served with cool coconut dipping sauce, is one of the many enticing appetizers. Kumily chicken fry ($10), served with curry leaf, chilies and caramelized onions to complement its smokiness, is delicious as well.
For those unfamiliar with Kerala cuisine, it should be known that pumpkins, lentils and coconuts are among the most commonly used ingredients. Erissery ($13), a red pumpkin and black-eyed peas porridge, is recommended as a great introduction to Keralan food.
Natarajan emphasized the use of vegetables in the dishes at Kokum.
"You can see that many of the options are vegan," Natarajan said. "We have a dish called theeyal ($13), which is a mix of eclectic vegetables like green bananas, yams and eggplant. We have keerai masiyal ($13), which is spinach with lentils."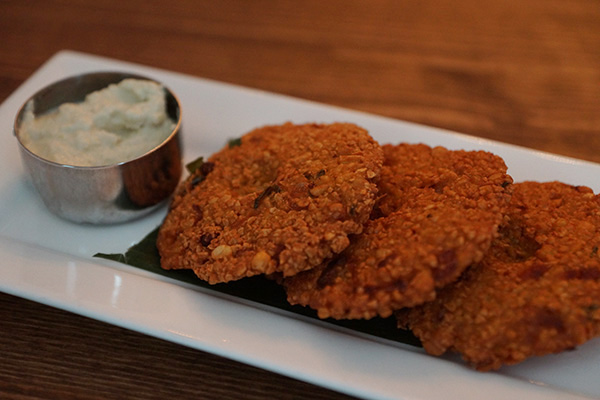 Keralan cuisine does not typically utilize dairy products, so the Kerala chicken stew ($15) incorporates coconut milk with a medley of fresh vegetables. The result is an exquisitely creamy sauce, akin to a chicken pot pie without crust. Served with a slightly sweet rice crepe called appam, the stew warms bodies and spirits.
The lunch menu, which is attractive for college students on a budget, offers southern veg thali ($10), an assortment of small appetizers that includes breads, lentil soup, curries, greens, rice and a semolina-based dessert in small portions.
"I like [Kokum] because they offer different things than most Indian restaurants," Steinhardt sophomore Aviv Goldgeier said. "If you want something new with that great old Indian taste … They don't have your ordinary tikka masala."
Kokum is located at 106 Lexington Ave., between 27th and 28th streets.
A version of this article appeared in the Tuesday, Nov. 5 print edition. Adu Matory is a contributing writer. Email him at [email protected]