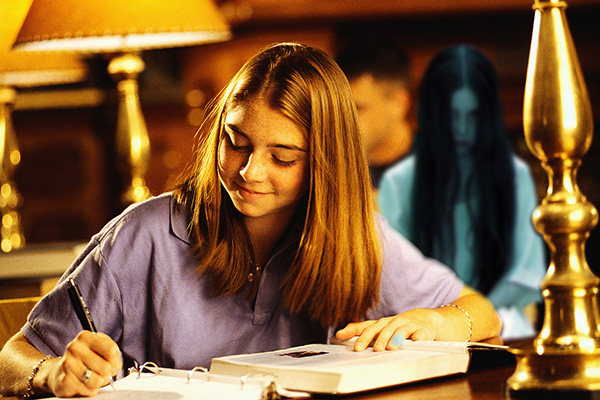 A scholarship fund will be added to the Gallatin School of Individualized Study, aiding students who want to concentrate in ghost whispering.
Gallatin alumnus Gordon Melinda donated $666 million and a shovel to create the fund, known as the Whisper Money, after speaking with students about their experiences ghost whispering with the thousands of bodies buried under Washington Square Park.
"Gallatin has really neglected a great opportunity by not allowing these students to become ghost whisperers," Melinda said. "So much can be learned from the dead."
Melinda added that the shovel is meant to help students dig up corpses if they are inclined to put angered spirits to rest. Bones and gravestones are still being discovered under the park whenever construction occurs.
Gallatin sophomore Hillary Casper said her favorite spot in the the park is the Hangman's Elm tree.
"I can really sense the forgotten spirits when I sit under the tree," Casper said. "I plan to hear all their stories."
The tree is over 300 years old, and over 1,000 spirits have communicated with visitors in the area surrounding the tree.
The fund will allow Gallatin to rent space in The House of Death on 10th Street
for new classes dedicated to ghost whispering. Gallatin professor Frank Stein said he is thrilled to be able to teach in this historic building, known for its phantoms.
"I've heard that the 22 spirits of those who died there haunt the house," Stein said. "What better place to teach students how to communicate with the dead?"
LS freshman Lizzie McBorden said she wants to transfer to Gallatin so she can take classes in the building.
"I know Mark Twain is among the spirits haunting that building," Borden said. "I would love to be able to communicate with him."
Other students hope to encounter the spirit of Edgar Allan Poe, who is said to haunt Greenwich Village.
"I could learn so much from Eddie," Casper said. "I'm planning to read 'The Raven' under the arch tonight in the hopes his spirit will visit."
This story is part of our fictitious coverage in celebration of Halloween 2013. All people and events in the story are fictional.
A version of this article appeared in the Thursday, Oct. 31 print edition. Daphne Blake is a stylish, red-headed detective with a knack for getting into danger. Email her at [email protected]