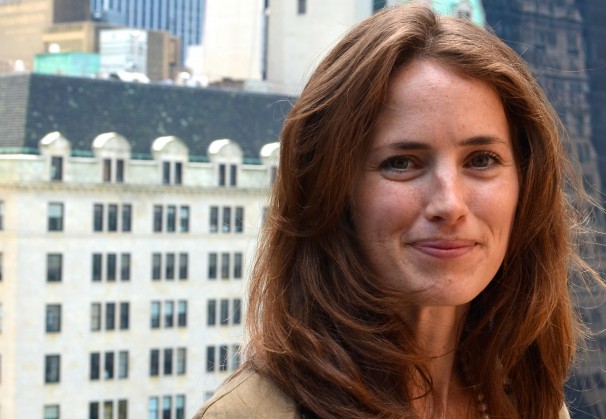 Instant gratification may play a large role in an individual's willingness to slow the effects of climate change.
In a study published Oct. 20 in the environmental journal Nature Climate Change, NYU environmental studies professor Jennifer Jacquet and a team of five scientists from around the world suggested short-term results are more important to people than long-term ones when making decisions regarding climate change and global warming.
"People are often self-interested, so when it comes to investing in a cooperative dilemma like climate change, rewards that benefit our offspring, or even our future self, may not motivate us to act," Jacquet said in an Oct. 23 press release. "Since no one person can affect climate change alone, we designed the first experiment to gauge whether group dynamics would encourage people to cooperate toward a better future."
The study, conducted at the University of British Columbia, gave student participants 40 euros, which they could choose to invest in climate-change action. Groups were given a long-term goal, which many invested in initially, but none of the groups reached the goal. The groups tended to err on the side of instant gratification and did not wait for long-term payoffs, just like the individuals did.
Christoph Hauert, a professor of mathematics at the University of British Columbia who worked with Jacquet in the study, said the backgrounds of the authors — mathematics, biology and environmental science — demonstrated the interdisciplinary characteristics of the experiment.
"It is a behavioural study, and the link to the environment only arises through the framing of the experiment," Hauert said.
Gallatin sophomore Jake Madoff said a call to action would be effective if it could present environmental issues as having an immediate impact.
"Hopefully, we can alter environmental policy in a way to which these profound issues will be taken more seriously, as an imperative rather than a lingering stress or uncertainty," Madoff said.
Julianne Warren, an NYU professor of environmental studies, said the study shows human beings have a tendency to act a certain way, but it does not they have to act that way.
"It raises many other questions, including what kinds of short-term gains for ourselves might add up to long-term benefits for others, including future generations," Warren said. "We are capable of learning and of delaying gratification."
A version of this article appeared in the Wednesday, Oct. 30 print edition. Graham Rapier is a contributing writer. Email him at [email protected]