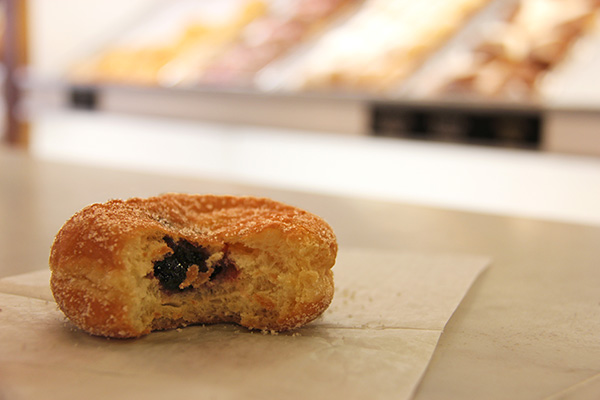 Oct. 30 is Buy a Doughnut Day. It is a perfect excuse take a study break, buy a warm cup of coffee and eat a sweet doughnut. Here are places within walking distance of NYU that can fill this craving.
Everyman Espresso | 136 E. 13th St.
Everyman Espresso, located across the street from Palladium residence hall, is great for a sweet treat after a grueling workout. They have coffeecake, hibiscus and glazed and passion fruit doughnuts ($3) from Dough in Brooklyn.
Bottega Falai | 267 Lafayette St.
Bottega Falai in Soho sells bombolone Italian doughnuts ($3). The delectable doughnuts come plain, vanilla, chocolate, Chantilly cream or jam-filled. The cafe is also a nice place to sit down and enjoy lunch.
Balthazar Bakery | 80 Spring St.
Although it usually has two doughnut flavors, sugar and chocolate, this bakery is also selling pumpkin doughnuts ($3) for the fall season, which pair nicely with a warm cup of apple cider.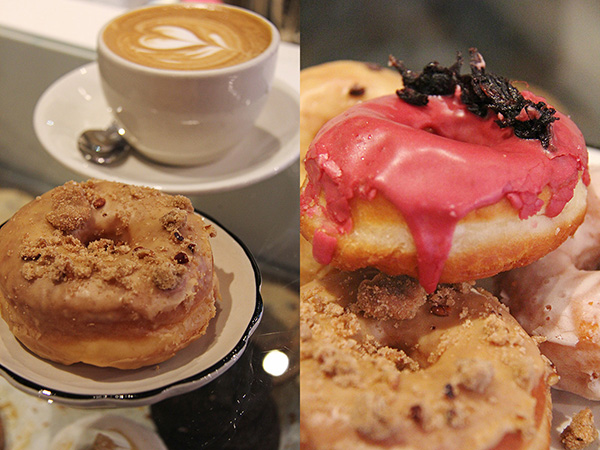 Breezy Hill Orchard | Union Square Greenmarket
On a crisp, fall day, walking around the Union Square Greenmarket is a pleasant experience. On Wednesdays and Saturdays, Breezy Hill Orchard sets up a booth with baked goods and cider. There are homemade classic apple cider doughnuts and a cinnamon variation.
Doughnuttery | 425 W. 15th St.
In Chelsea Market, Doughnuttery puts a unique spin on traditional doughnuts. It sells plain, mini doughnuts ($6 for six) with flavored sugar on top. Popular flavors include green tea buzz with matcha green tea; honey and ginger; mulled apple cider with spices; green apple and orange zest; and urban monkey with coffee, banana and coconut.
The Donut Pub | 203 W. 14th St.
The Donut Pub is a perfect 24-hour spot to grab a doughnut, sandwich or popular black-and-white cookie. Old-fashioned doughnuts ($1.15) come in cinnamon, sugar, plain or whole wheat options. For more variety, try a filled-doughnut ($1.15) with flavors like pineapple or blueberry.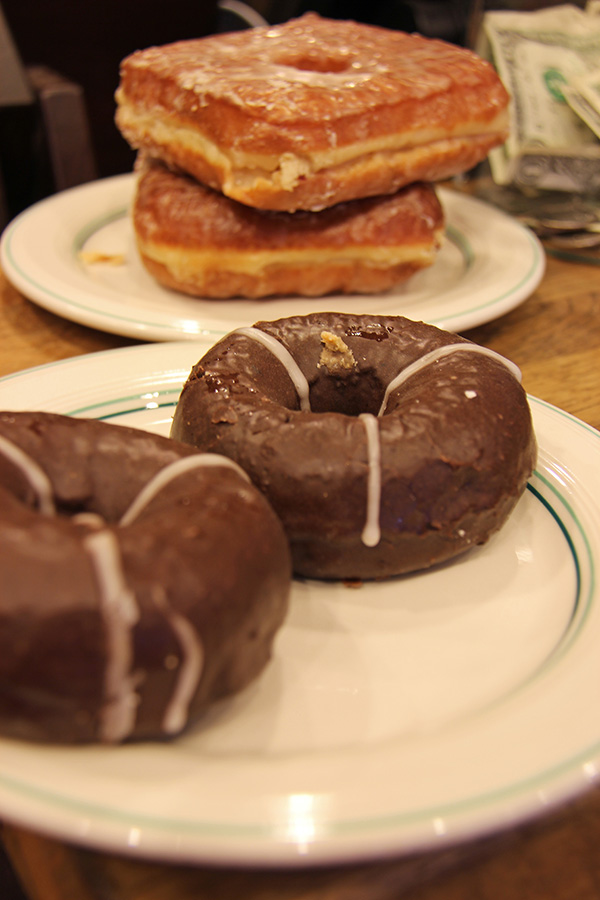 Carpe Donut Food Truck
Carpe Donut Food Truck only uses natural and organic ingredients. Apple cider doughnuts ($2.25) are served warm. The truck's ice cream sandwiches ($4.50) are made with homemade doughnuts and vanilla Blue Marble ice cream. Check @CarpeDonutNYC on Twitter for locations.
Joe Coffee | 141 Waverly Pl. or 9 E. 13th St.
Joe Coffee sells great coffee and tasty doughnuts in both of their locations in the West Village and Union Square. Pumpkin, coconut cream, chocolate and apple cinnamon doughnuts ($2.75) from Doughnut Plant are available daily.
Dominique Ansel Bakery | 189 Spring Street
Although not technically a doughnut, cronuts ($5) from Dominique Ansel Bakery are still worth mentioning. One must be willing to wake up early and wait two-and-a-half hours to buy one of these unique treats, but they are worth the hype. This week is the last chance to try apple crème fraiche, the flavor of the month for October.
A version of this article appeared in the Tuesday, Oct. 29 print edition. Tatianna Hunter is a contributing writer. Email her at [email protected].