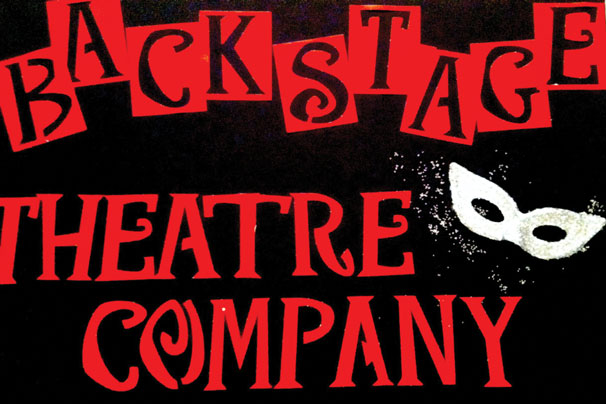 Greenwich Village in the early 20th century, a time when it was known as Little Bohemia, was a community where the streets rattled with jazz and poets. The Washington Square Players, one of the earliest Greenwich Village theater companies, was fostered in this atmosphere in 1914.
NYU's Backstage Theatre Company, an all-square comedy theater club, is now bringing back the Washington Square Players with adaptations of four of the group's early performances, including "The Clod," "Eugenically Speaking," "Overtones" and "Helena's Husband." They are scheduled to be performed on Nov. 1 and 2 as part of the Player's 10th volume of the Drama League Series of Plays for "The Washington Square Plays."
Tisch juniors Claire Zajdel, Bridget Greaney and Margaret Saunders founded Backstage during their freshman year.
"I met two girls at an audition, and we all felt that the cast was small, and there should be a way for everyone to get involved," Zajdel said. "We now have people from every school, including Stern and CAS."
The troupe, comprised of five directors and 18 actors, has already performed plays by famous playwrights, such as Anton Chekov and Molière. Both adaptations were presented at the end of the fall 2012 semester, and Backstage performed "Alice in Wonderland," during the spring 2013 semester.
Tisch graduate student Gala Radinovic frequently performs in Backstage's performances. when talking about Backstage, Radinovic said she had expressed an enthusiasm for acting and a deep-rooted sense of belonging to the club.
"I love how Backstage manages to take classics, and yet put such love into them, that the productions themselves turn … into comedy, which even the most modern day person can enjoy," Radinovic said.
Tisch junior Katherine Burns, an actress in "Overtones," describes the performance.
"It's about two women who are having banal conversation, but the subtext of the scene is very different. The subtext [of the conversation] is spoken out loud by two different characters. So it's cool to do a piece with that," Burns said. "It makes our job a lot easier."
In addition to performing shows on a regular basis, the club also meets for acting workshops. These workshops often consist of comic impromptu theater games with role playing, from playing characters who make pig noises to crying, hysterical teens.
"The workshops at Backstage are extremely fun and safe for one to play and develop as an actor," Radinovic said. "The variety of characters we came up with was fantastic, it makes my MTA commute from Brooklyn look boring in comparison."
While most performances are based on period classics, Backstage plans to include more variety in its shows versatility in its comic adaptation of classics. Future projects include some student-written plays tentatively scheduled for the first week of December.
Backstage Theatre Company will perform "Washington Square Plays" Friday, Nov. 1 in the Palladium Multipurpose Room at 7:30 p.m. and Saturday, Nov. 2 in the Shorin Room, Kimmel 802 at 7:30 p.m.
*Claire Zajdel was a former deputy city/state editor at The Washington Square News. 
A version of this article appeared in the Monday, Oct. 28 print edition. Utpala Menon is a staff writer. Email her at [email protected]