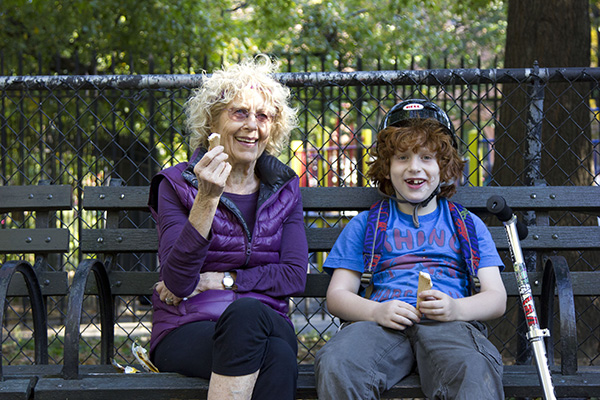 I hate taking portraits.
More specifically, I hate taking pictures of people. When it comes to asking someone if I can take their picture I find myself second-guessing on each occasion. I would pass by an interesting person sitting in the park, stop and pretend to look at my phone, all while contemplating and rethinking whether I should just go up and ask if I can take their photo. What if they think I'm strange? What if they think reject me? What if they think I'm bothering them?
It wasn't until I heard about Brandon Stanton, the man behind Humans of New York, that I stopped second-guessing myself. Here's this one guy who was taking a simple idea of photographing everyday New Yorkers and asking them questions. He commits to walking the city street and talking to a dozen strangers every day.
Lately, I've been obsessed with trying to talk to strangers. It still disappoints me to be rejected, but it's better than not asking at all. And even if I don't get a picture after talking to a stranger for a couple of minutes, just hearing their slice of life is worth it.
-Lawrence Wu
Can I take your picture now?
Yes, but can I take the picture with my duckie?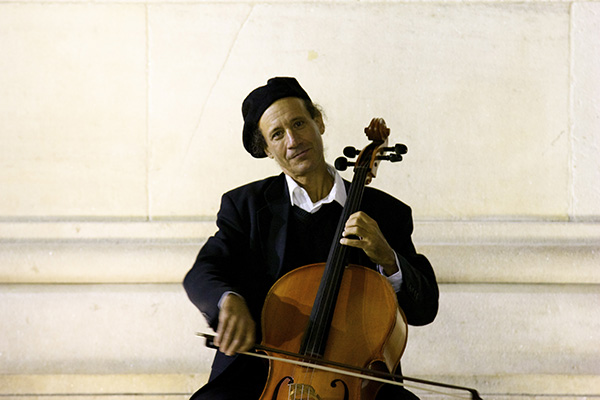 What can you play?
"Anything."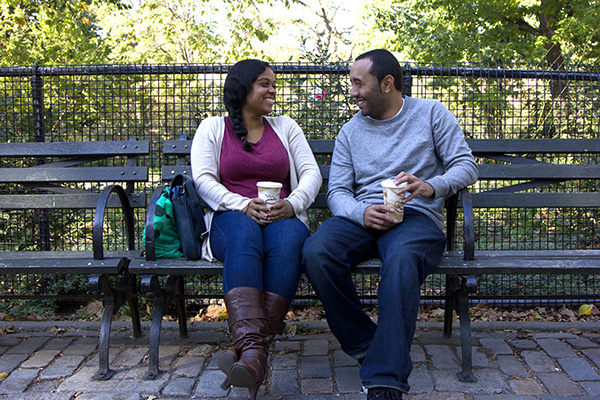 Are you guys together?
Oh, no, no! We're just best friends who met in college.
Okay, thanks for everything!
No problem. But man, you just planted a bomb! Now we have something to talk about.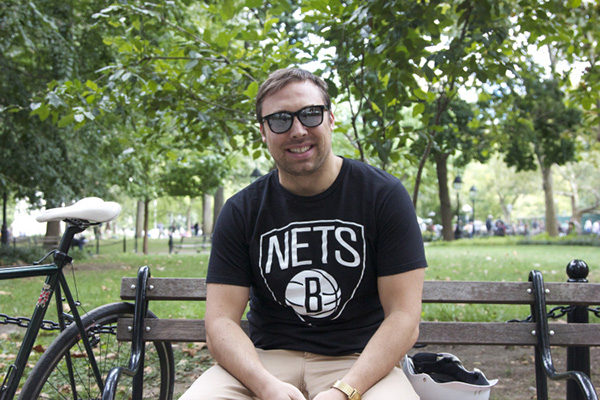 What would you say is the happiest moment of your life?
The happiest moment of my life was actually on Sept. 4. My son was born. He is 10 days old.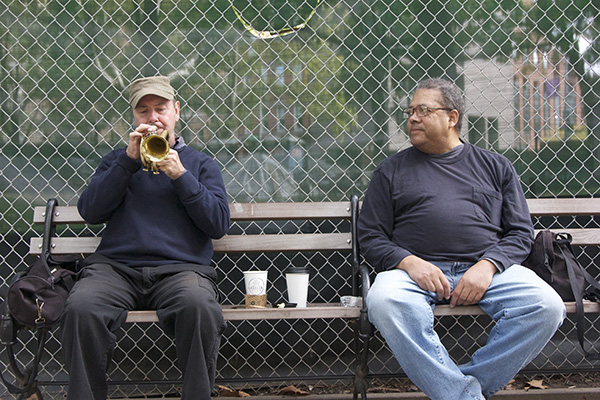 Did you guys play music together?
— Yeah, I mean, we used to sing at one time.
— We had a little band going on.
— Now I do this as a hobby, make a little money here and there, y'know, nickel and dime. You do what you enjoy in life.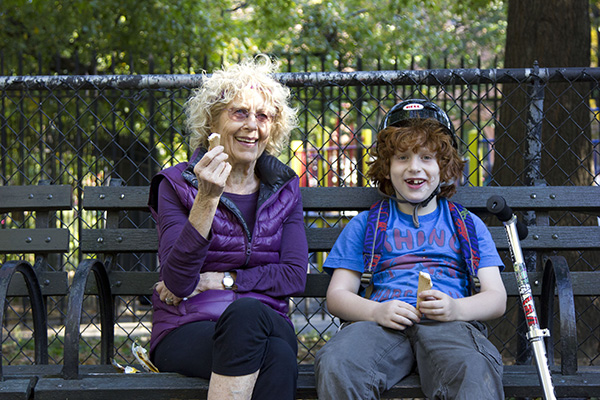 What's the hardest thing you've faced?
When I had to close down my shop after over 31 years.
What kind of shop was it?
It was a Scandinavian shop that sold imported European goods.
Do you miss it?
Yeah, but I wouldn't be having ice cream with him right now.
Select photographs were previously published on WSN's Under the Arch blog.