NYU-Poly professor receives grant for frequency band research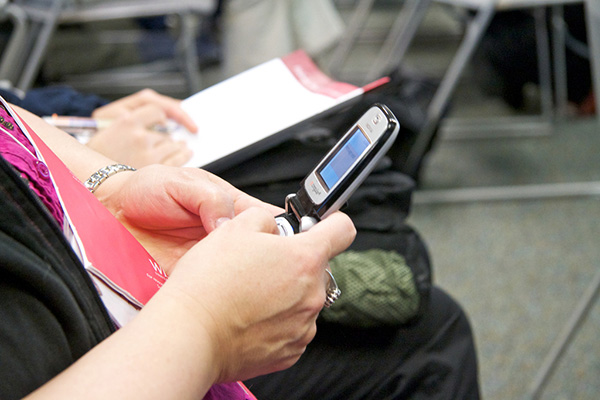 Theodore Rappaport, a professor of electrical and computer engineering at the Polytechnic Institute of NYU, and Auburn University professor Shiwen Mao received a $500,000 grant from the National Science Foundation to further research the new frequency band, 60 gigahertz, which can be used for long distance outdoor and indoor radio, wireless and other networks.
The grant is under NSF's Networking Technology and Systems program, which aims to gain a better understanding of the characteristics of the frequency and develop protocols for the future.
Rappaport, who is also the founder and director of NYU Wireless, said the Federal Communications Commission recently approved the frequency band for long distance outdoor use, possibly to replace fiber connections between buildings, as well as indoor networks.
"We are studying how this new frequency band, which is 10 times higher in frequency than today's Wi-Fi networks, works, what type of antennas should be used and what the coverage distances we could expect inside a building or in an outdoor urban environment like Manhattan," Rappaport said. "We will develop new contention algorithms that allow many wireless nodes to connect with each other and to avoid interfering with each other."
Mao said their findings will be integrated into the wireless engineering curriculum at Auburn, and students at both universities will gain knowledge from the research.
"Graduate students will work on various aspects of the project at both [NYU-Poly] and Auburn as part of their dissertation work, and gain valuable experience and training on 60 GHz communications and networks," Mao said. "Undergraduate students will work on related projects through supplement funds from the NSF's Research Experience for Undergraduates program."
NYU computer science professor Dennis Shasha said this research is outstanding.
"Sixty gigs supports such a large signal bandwidth that signal wires, whether in hospital operating rooms, airplanes or even in data centers, will largely become superfluous," Shasha said. "This will save in physical resources and make our lives even more signal rich."
Rappaport hopes to better the future of frequency bands with this research.
"We hope to create new mathematical models that let engineers use this new spectrum in an efficient way and will make measurements using futuristic radios that will use this new frequency band," Rappaport said.
A version of this article appeared in the Tuesday, Oct. 22 print edition. Afeefa Tariq is a staff writer. Email her at [email protected]