Gay hate crimes rise in New York City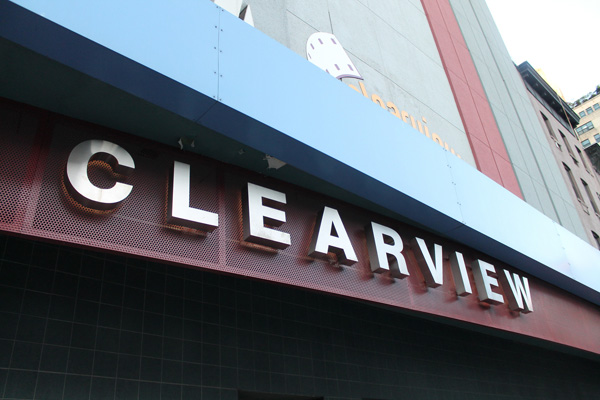 Gay hate crimes have been on the rise in New York City, including one high-profile incident that occurred near NYU. On May 18, 32-year-old Mark Carson was fatally shot at point-blank range while walking in Greenwich Village.
The New York Times reported that by May 2013, gay hate crimes in New York City were 70 percent higher than in May 2012.
In addition to Carson, same-sex couples have also been targeted over the past several months. On May 5, a gay couple that was holding hands was attacked by a large group of men near Madison Square Garden. The two were beaten and suffered severe injuries. Another gay couple was attacked outside a Chelsea movie theater on Aug. 14, after the assailants insulted their sexuality.
Hate crimes against same-sex couples have affected gay couples at NYU in terms of their comfort with going out into the city together.
"I have thought about [our safety], just in going out," said Tisch second-year student Nick Grubbs, who is dating fellow Tisch second-year student Nico Gonzales. "There are times when we're like, 'Should we be holding hands in this area?' … In general I don't feel unsafe as a gay individual."
Gonzales was familiar with Carson's death, and commented on how the shooting has altered his perception of that area.
"I've taken walks right past [the site of the Carson shooting] so many times," Gonzales said. "It's just so weird to have it so close to home."
This summer, a hate crime hit even closer to home, as an NYU student was the victim of an off-campus attack. A queer gay CAS junior, who wished to remain unnamed for legal purposes, was allegedly assaulted by one of his suitemates, who was not an NYU student, and the suitemate's girlfriend at their Bushwick apartment. A heated dispute occurred over letting two of his friends, who were both male, stay the night.
"I hear [my suitemate] yelling out in the common room, like how I am always having guys over, and how I take showers with them," the student said. "He thought the guy on the couch was another one of my lovers."
The student allegedly went to the common area to talk to the suitemate, who allegedly tended to be aggressive toward apartment residents, and yelling abruptly escalated to a physical conflict.
"He beat me, just out of no where he started slugging me in the head. He punched me like three times in the head, then my roommates pulled him off of me," the student said. "I was crying a lot. Then I went up to him and I was like, 'Why would you punch me?' because it went so quickly from us yelling to him calling me a faggot then punching me."
After the initial assault, the student and the suitemate's girlfriend exchanged words about her boyfriend's actions, and she allegedly attacked him as well.
The student's friends called the police on his behalf, and the student said an officer told him that his attacker would be charged with a hate crime felony, while the girlfriend would be charged with a misdemeanor. However, both were charged with a misdemeanor.
"I have to be seriously injured or die for it to be charged as a hate crime," the student said. "That was kind of frustrating, considering how obvious it was. Obviously, homophobic abuse goes on all the time, but we just hear about things that are fatalities or severe abuse."
While NYU's LGBTQ Center has not planned any specific events in light of the recent hate crimes, the center does, throughout the year, offer preventative educational programs, such as the Safe Zone workshops.
"We haven't done anything specifically in response to the hate crimes, but we're open to it, should someone come to us concerned," LGBTQ Center program administrator Christopher Woods said.
During Transgender Awareness Week in November, the center is planning to host a self-defense class associated with the Audre Lorde Project. The LGBTQ Center's website currently has external resources with which they can connect students to learn about both local and city responses to occurrences of violence.
"We continue to do the trainings to make sure that the NYU campus is safer for people," Woods said. "We try to make sure people have resources and we're here."
The NYU Department of Public Safety has also taken precautions to help maximize students' safety. Assistant director of public safety Jay Zwicker said the department recognizes the severity of the hate crimes, and they work closely with local law enforcement and NYU administration to ensure students' safety and react appropriately to reports. Since the end of last academic year, the only hate crime to be reported to NYU occurred in June and entailed anti-gay slurs.
Woods said although the West Village and Greenwich Village have a reputation of being a safe LGBTQ environment, he offered advice and strategies for students.
"[New York City] is a city at the end of the day," Woods said. "I caution people to be aware of their surroundings and who is around them and what is happening around them to keep safe."
A version of this article appeared in the Tuesday, Oct. 8 print edition. Larson Binzer is a contributing writer. Email her at [email protected].
A previous version of this article incorrectly stated Christopher Woods is the assistant director of the LGBTQ Center, when in fact, he is the program administrator. The previous version also incorrectly categorized Woods' strategies about exercising precaution in the village as common sense, as well as incorrectly referred to the center's yearly events. While the center is not currently planning any events in reference to these recent hate crimes, they do in fact offer educational workshops and other events throughout the year. WSN regrets these errors.