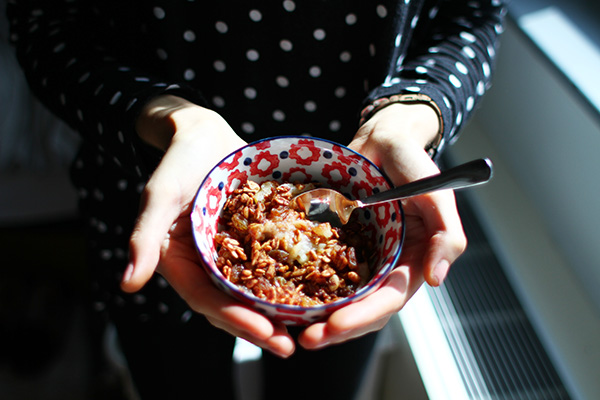 With the fall semester in full swing, the first signs of autumn's apple harvest are slowly making their way into the city. Whether you prefer Red Delicious, Gala or Granny Smith, stock up on these refreshing and nutritious fruits at your local farmer's market, and embrace the season with these mouthwatering recipes.
Cinnamon Baked Apples
Serves: 2 to 4
2 medium-sized apples of your choice, cored and hollowed
1/2 cup old fashioned rolled oats or any muesli (Red Mills gluten-free muesli)
1 teaspoon cinnamon
1 teaspoon pumpkin pie spice
2 tablespoons maple syrup
1.) Preheat oven to 350 degrees Fahrenheit.
2.) Halve apples and clean out the seeds and core. Use a small spoon to create space inside the apple, creating a small bowl.
3.) Fill this bowl with your crumble mixture and then place apples into a small glass dish.
4.) Bake the mixture for 20 to 30 minutes until the apples are soft.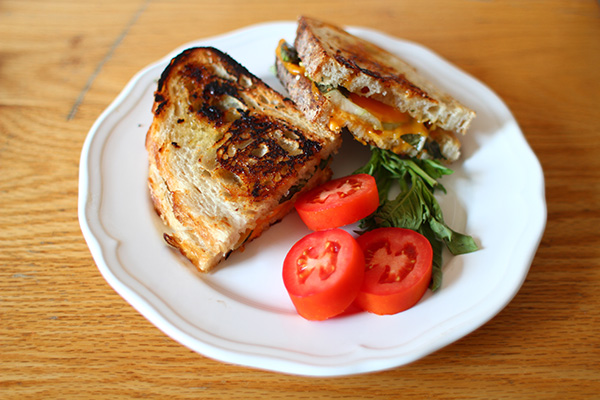 Honey-Basil Apple Grilled Cheese
Serves: 1
2 slices sourdough bread
1 tablespoon honey (or a fruit spread such as fig butter)
2 slices cheddar cheese (or cheese of your choice)
1 small apple, thinly sliced
3 to 4 fresh basil leaves
Coconut oil spray or butter
1.) Lay sourdough slices on a flat surface and spread both sides with honey or a fruit spread of your choice, covering the surface.
2.) Lay one slice of cheese on a slice of bread, then place sliced apples, fresh basil leaves and the remaining slice of cheese on top.
3.) Cover with the other slice of sourdough, honey or fruit spread side facing down.
4.) Place a skillet over low heat and spray with coconut oil, or melt a small amount of butter in the pan.
5.) Grill sandwich for two minutes or until the cheese begins to melt and the bread appears golden-brown. Then flip and repeat.
6.) Remove sandwich from heat and enjoy warm.
A version of this article appeared in the Tuesday, Oct. 8 print edition. Kate Marin is a contributing writer. Email her at [email protected]