Student Health Center receives JedCampus seal of distinction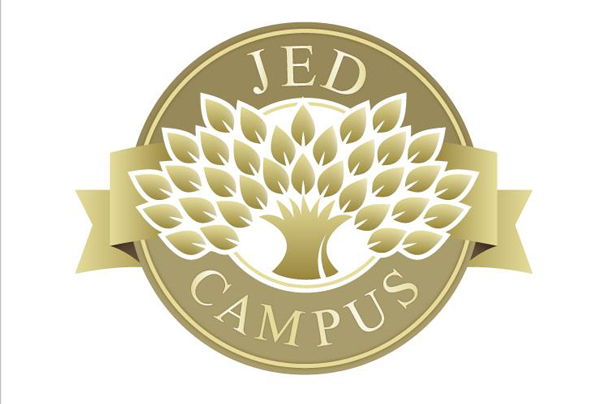 NYU's Student Health Center was awarded the Jed Foundation's JedCampus seal for innovative mental health programs on Oct. 1. The Health Center's LiveWellNYU mental health program also received a $306,000 federal grant from the Substance Abuse and Mental Health Services Administration.
NYU was one of 30 universities honored by the Jed Foundation — a nonprofit organization responsible for promoting suicide prevention and mental health on college campuses.
The JedCampus award is given to colleges that demonstrate comprehensive solutions to mental health needs on campus, said Zoe Ragouzeos, director of the NYU Student Health Center's Counseling and Wellness Services.
NYU applied for the award by answering an 82-question survey probing the nature of the Health Center's suicide prevention and mental health programs.
"JedCampus officials evaluated our resources against their standards and against national best practices and then made the decision to select NYU for this important award," Ragouzeos said.
The university was tested based on how they identified students at risk, their efforts in educating gatekeepers on campus, encouraging at-risk students to seek help, mental health provisions, among other criteria.
Phil Satow, co-founder of The Jed Foundation and Board Chair, said that NYU is one of schools recognized for their strong student health support system.
"The Jed Foundation wants to celebrate those schools that are working hard to support their student body … during a very critical time in their lives," he said.
The NYU Wellness Exchange, part of the Student Health Center, presents the annual Reality Show, a musical performance that aims to increase awareness about campus resources for mental health.
"It was loud, pertinent and the actors were nuts," CAS freshman Oliver Taylor said. "I definitely know where to turn if I have any questions."
This is not the first time NYU's health programs have received national recognition.
Carlo Ciotoli, executive director of the NYU Student Health Center, said the university is renowned for its contributions to collegiate mental health.
"There are campuses across the country utilizing programs that were started here at NYU, and we are very proud of that," Ciotoli said. "However, what is most important to us is that we are looking at the specific needs of our campus and students," she said.
One of the innovative solutions at NYU is the LiveWellNYU program, which started last year. The program's initial promise was one of the factors that helped NYU win a $306,000 federal grant.
"In the [grant] proposal, we described NYU's commitment to developing innovative programs that support overall student well-being, including our initial successes with LiveWellNYU in its first year," Ciotoli said.
The new funding will be used to create new ways outreach and access methods for students who want to use LiveWellNYU resources, Ciotoli said.
A version of this article appeared in the Monday, Oct. 7 print edition. Andrew Spohn is a contributing writer. Email him at [email protected]