Student brings Craigslist style website to NYU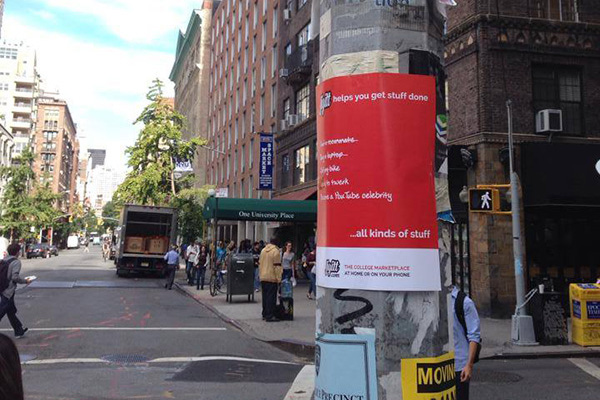 When CAS sophomore Ethan Lew walked through the halls of his dorm last year, the number of bulletin boards overflowing with advertisements for tutoring services and items for sale overwhelmed him. Knowing many college students do not have time to sift through this clutter, Lew decided to create an online service to keep things organized.
On Sept. 15, Lew launched jigitt.com, a virtual college marketplace providing students with a safe platform to buy, sell and trade items within the NYU community.
When considering a name for his website, Lew prefered something unique and catchy over a generic name.
"I wanted it to stand out kind of like 'Yahoo' or 'Google' where the words Yahoo or Google don't necessarily mean anything," Lew said. "But once that term is used a lot they adopt the meaning of what the website is. So I want Jigitt's definition to be my website."
Lew defines the website as a middle ground between Craigslist and Facebook. It allows users to search for keywords like on Craigslist while having the same security as an NYU Facebook group.
"[Jigitt] is more local, which also makes it safer because you know you're dealing with NYU students," Lew said. "And it's also less time to have a transaction because you can agree to meet on campus."
Stern sophomore Kevin Dang is responsible for marketing and providing business advice. Dang met Lew after seeing an ad on Jigitt.
Response has already been positive from some users of Jigitt.
"I've sold tickets on there and I had a much bigger response than I expected," CAS sophomore and Jigitt user Kush Fansiwala said. "I got like six or seven responses on the ad and I had it up for maybe four or five days."
Anyone seeking to reach out to the NYU community can post and search advertisements on Jigitt for free. However, there is a $10 fee for posting job-related advertisements in order to maintain the website without passing the costs on to students.
In the near future, Lew plans to alter the site so that only users with verified NYU email addresses can view certain types of posts, such as those related to student parties.
Most recently, Lew has extended Jigitt services to Brandeis University and Baruch College and plans to branch out to schools geographically close to NYU and his hometown of San Diego.
"My goal for the next year is to be launched successfully in around 60 schools," Lew said. "I want to keep expanding and keep helping students buy and sell their stuff safely and easily."
A version of this article appeared in the Thursday, October 3 print edition. Deborah Lubanga is a staff writer. Email her at [email protected]