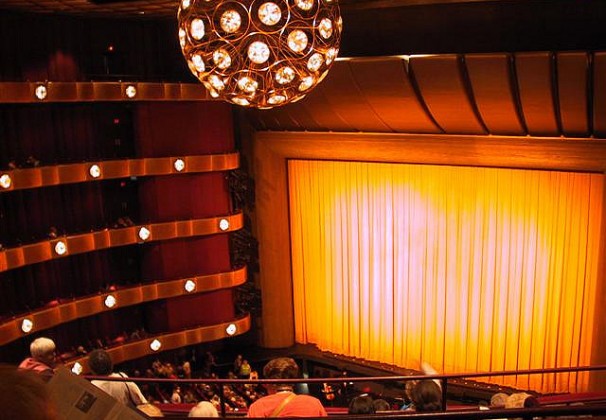 The New York City Opera announced it was filing for Chapter 11 bankruptcy yesterday after a failed Kickstarter campaign, marking the end of the second-largest opera house in New York. Meanwhile, the Steinhardt School of Culture, Education and Human Development has seen one of its largest incoming classes of students studying classical voice and opera studies.
There are currently around 60 graduate and undergraduate students studying opera in Steinhardt, with approximately 17 students who entered the program this year.
Brian Gill, a classical voice professor in Steinhardt, noted that more students in the incoming vocal performance class have chosen to pursue the classical track instead of the musical theater track, which he said he has not seen before.
"I anticipate this year was a bit of a fluke because the appeal of musical theater … has always outweighed classical," Gill said.
The New York City Opera filed for Chapter 11 bankruptcy after failing to raise $7 million by the end of September. The company launched a Kickstarter campaign on Sept. 8 to raise $1 million of this goal, but the effort brought in only a little over $300,000 in donations.
"I think this event is a big wake-up call for everyone," said Steinhardt sophomore William Baugh, who is studying opera. "Big ideas need to come together to find a solution to this financial crisis. I hope the New York City Opera's declaration of bankruptcy catalyzes the process to soon result in revolutionary action in the live entertainment industry."
Gill explained that part of the demise of the company could be due to a change in the public's tastes.
"We're in an era of louder is better, and that's unfortunate," Gill said. "The more bizarre [an opera is], the more press you get. [Operas should] focus on the details and how to deliver the music in a more soulful way."
Other students studying opera said they were not surprised by the company's folding.
"I wasn't heartbroken when the news about City Opera came out," Steinhardt junior Sarah Merten said. "I think with City Opera closing, people may be a bit rattled and wonder if opera is fading out, but I don't think that is the case. Opera in the United States is certainly morphing into something that is much more modern. Classics are being done with a twist and the need for singers to also be actors is key."
Several students thought funding for the arts would help cultural institutions survive during an economic downturn.
"It's difficult to be studying classical music — voice or otherwise — in a climate where arts funding is quickly diminishing," said Kyle Tieman-Strauss, a Steinhardt sophomore studying musical composition.
Melissa Goldman, a Steinhardt freshman on the musical theater track, agreed that more money should be allocated to the arts.
"I've always thought that there wasn't enough funding for the arts, both in schools and out in the real world," Goldman said.
Gill was optimistic that opera will continue to be a viable art form in New York.
"My hope is that perhaps another company will rise up [and] take its place, [a company that] has a better ability to raise money and connect with the audience," he said.
A version of this article appeared in the Wednesday, Oct. 2 print edition. Michael Domanico is a news editor. Email him at [email protected].