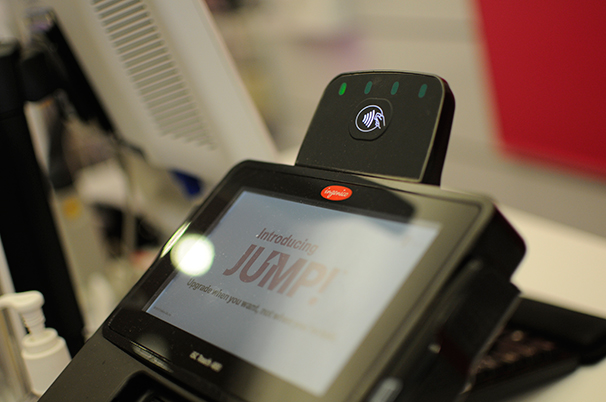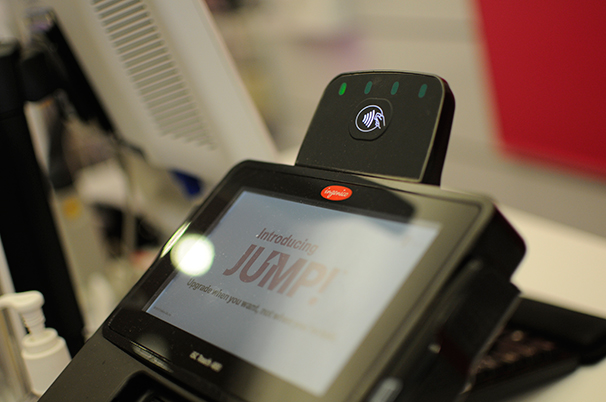 Orders at some campus dining locations are now just a tap away. NYU Dining Services has brought a new tech service to the university. Tapingo, which launched at NYU on Sept. 18, is an online and mobile ordering and pickup service that allows students to use their Dining Dollars and Campus Cash.
Currently, Tapingo serves 25 universities in the United States including Cornell and Columbia, where it launched in February. The service has existed since January 2012.
At NYU, Tapingo serves Dunkin' Donuts in University Hall, Burger Studio, the Weinstein Food Court, Peet's Coffee & Tea and Argo Tea in the Academic Resource Center.
"These locations were selected for a variety of reasons, such as popularity and ease of introduction service," said Ann Powell, director of NYU Dining Services. "Plans are to expand to The Marketplace at The Kimmel Center and Starbucks at Faye's."
Powell said that the service was implemented to aid students.
"NYU Dining Services realizes that students are busy and appreciate the opportunity to get their meals quickly," Powell said. "This service will allow students more time to enjoy their meals and socialize with friends."
Tapingo uses data acquired from users to project when and where each user wants to order something. Wayne Slavin, Tapingo's vice president of product development, elaborated on the start and goals of Tapingo.
"In order to make [Tapingo] valuable, it has to be where we go regularly," Slavin said. "I have regular places, and you have regular places that may not be the same. But this is a whole city of choices, so we would have to be at every shop."
Tapingo has targeted college campuses across the country. Slavin said the magnitude of a city versus a university in this type of data collection would be tremendous.
"A university is like a mini-universe," Slavin said. "It has a select number of merchants, and these merchants are integrated with student life and are managed by a single entity."
Slavin said that of the 24 other universities, more than 50 percent of students use Tapingo.
Student reactions to the service are mixed. LSP freshman Ilan Nathanson said that he uses Tapingo for the Weinstein food court and Peet's Coffee & Tea.
"I've been using it, and the concept is great," Nathanson said. "In practice it's awesome. I've skipped lines in the morning and saved myself a ton of time."
However, other students feel differently about the service, particularly the removal of human interaction for ordering food. Tisch freshman Sabrina Sng said she would not use the app.
"I personally won't really use it because I enjoy picking up the food myself, and also I think one of the best parts of this experience would be the fact that I get to know the people working in these eating areas and we form a friendship," Sng said. "[The workers] really are part of the dining experience at NYU that I feel is heartwarming."
A version of this article appeared in the Monday, Sept. 30 print edition. Patrick Anker is a contributing writer. Email him at [email protected]