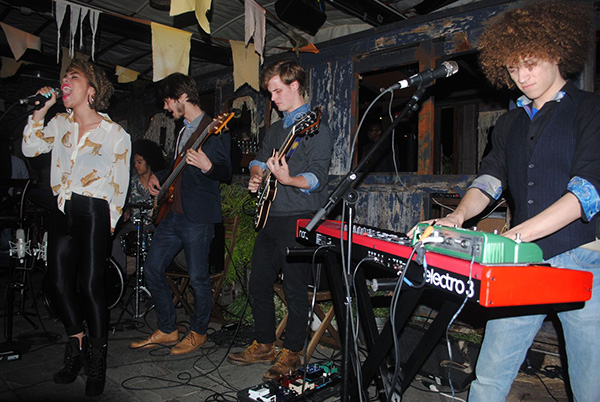 The Clive Davis Institute of Recorded Music at the Tisch School of the Arts celebrated its 10th anniversary with a scholarship fundraiser at Gallow Green inside of the McKittrick Hotel Thursday night, commemorating its program's accomplishments and growing fame.
"This program is such a unique and personal experience for me," Clive Davis, who headlined the event, said. "I went and found a passion that has dominated my life, other than my family, and I find music so gratifying and so enriching."
All of the proceeds raised from the event will be used to finance a scholarship fund for current and incoming students. NYU professor and drummer for The Roots, Ahmir "Questlove" Thompson, along with Bo Peri, DJ'd sets throughout the night. Davis was the keynote speaker, and Tisch dean Mary Schmidt Campbell and chair Jeff Rabhan also made remarks.
Rabhan said the program's reputation has raised dramatically in recent years and believes it is the premier music business program in the country.
"A lot of kids come into the program thinking its just recording music or hanging in the studio, but its actually a very rigorous program," Rabhan said. "We want them to be citizens of the world and don't want them to spend all of their time in the studio."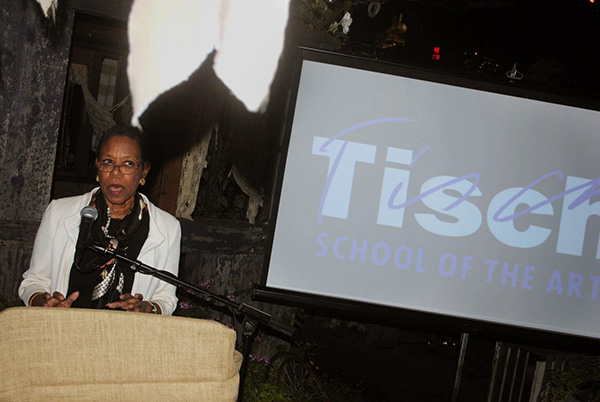 Before Davis spoke, Tisch senior Kiah Victoria, a student in the institute, sang with a band of other students in the Clive Davis Institute. The institute's program includes courses focused on entrepreneurship, production and performance, and students are required to take courses on the music industry's legal and business issues. Before she performed, Victoria said the diversity of the program's courses allowed her to be successful outside of the recording studio.
"It's cool they finally made a program for people who want to go big," Victoria said. "[The institute] completely brought me out of my comfort zone, and it taught me about the technology of music and gave me a whole new set of skills."
Davis founded the institute in 2003, and since then just under 200 students have graduated from the institute. The Clive Davis Institute has developed into one of the most competitive music programs in the country. Some alumni includes Grammy Award nominee singer-songwriter Elle Varner and hosts leading music industry professors such as Questlove, Desmond Child and Bob Power.
NYU professor Larry Dvoskin, a songwriter and independent producer who rose to fame after working with Sean Lennon and the Beach Boys, attended the event.
"It's a rare moment for students to connect with people in the business," Dvoskin said. "Someday I want a student at the Grammys or MTV Music Awards and have them thank the Clive Davis Institute for giving them the insight and the training."
Ramiro S. Funez is a contributing writer. Email him at [email protected]