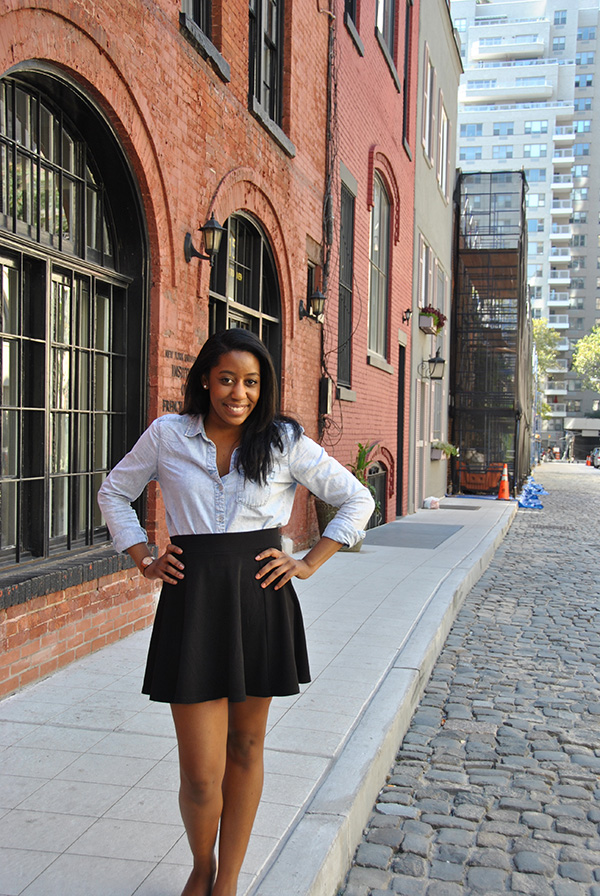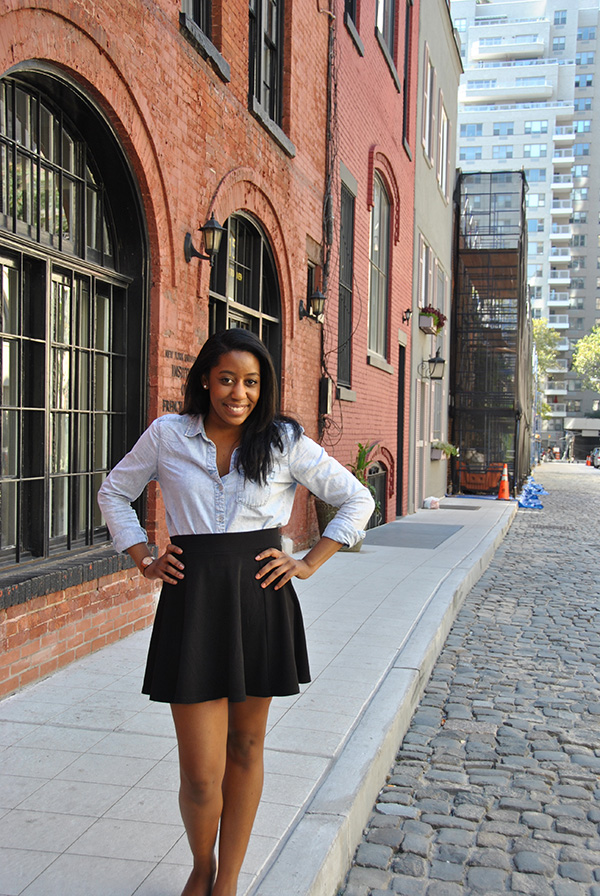 Day in the Life is a recurring feature where students with interesting lives share what it is like to spend a day in their shoes.
Few students have a full-time job, let alone a career in real estate. But Steinhardt sophomore Olivia Harris has already obtained her real estate license. Because of her job at Prime NYC Real Estate and her rigorous curriculum in the music business program, Harris knows how to balance her school, work and social life.
8 a.m. | Harris' alarm goes off, and she begins her day — sometimes after pressing snooze a few times. Harris prepares for her upcoming commitments. Occasionally she blends a breakfast smoothie to start the day off right.
9:10 a.m. | Harris hops on her Razor scooter and prepares to embark on a long, fast-paced day. She can usually be seen speeding down the streets from her apartment to Washington Square Park. She is always on time to her 9:30 a.m. Russian or Music Theory course.
12:15 p.m. | Harris heads to the Prime office, where she works as a licensed real estate agent. The dedicated 19-year-old spent a portion of her freshman year studying for the State Real Estate Licensing Exam, which she passed in April. Now she spends nearly every weekday researching locations and communicating with clients. One of her favorite aspects of working in real estate is helping NYU students and families find apartments to rent.
1 p.m. | Once she is settled into her desk, Harris and her co-workers order lunch. One of her favorite restaurants is Spice, as she loves their red curry. Harris enjoys interacting with people while working and said she is the youngest employee at the office, as everybody else already graduated from college.
3 p.m. | Harris usually meets with her listing appointments and attends various open hou-ses for the apartment listings that are showing. Some days she spends her afternoons attending a brokers' open house, which is a party at a new development for brokers and their potential clients.
"These events definitely help me with networking, as well as cross-market analysis," Harris said.
5:30 p.m. | The long, eventful day is finally over. Harris resigns to her apartment to relax with her three roommates, complete homework and watch "Keeping Up with the Kardashians."
7 p.m. | Once she completes her homework, Harris meets up with friends from the Steinhardt music business program to attend local concerts. Some of her favorite locations include Knitting Factory in Brooklyn, Webster Hall on 11th Street, and DROM on Avenue A between Fifth and Sixth streets.
10 p.m. | Harris uses her downtime to unwind from a busy day of class, work and meetings. She tries to sleep a reasonable amount because she knows she will need an abundance of energy for the next day.
A version of this article appeared in the Thursday, Sept. 26 print edition. Kimberly Schu is a staff writer. Email her at [email protected]