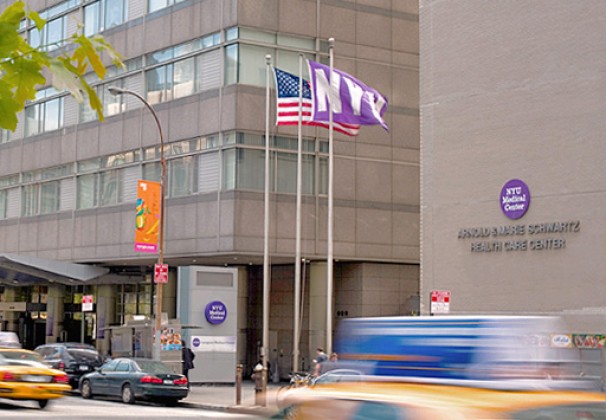 Enrollment in New York City's medical schools is increasing, and because of this, the Associated of American Medical Colleges projected a physician shortage in coming years.
"New York's health care landscape is changing rapidly due to an aging population, rising costs and policy changes at the state and federal level," president and CEO of AMSNY Jo Wiederhorn said in the press release. "As a result, the demand for physicians has intensified."
According to a press release from AMSNY, 2,424 new students enrolled this fall in the state's 16 medical schools, a 5 percent increase since last year.
In 2002, the AAMC called for a 30 percent enrollment increase in medical schools to accomodate for a projected shortage of medical practitioners.
NYU Langone spokesperson Deborah Haffeman said 162 new students began their studies at the NYU School of Medicine this fall. According to AMSNY, 16 of those students are part of the school's streamlined three-year program, in which students begin classes six weeks early and have continuous training between undergraduate medical school and graduate residency.
Haffemen also said the enrollment rate has not increased at the medical school despite an increase in applications in the last five years.
While the number of enrolled students has hovered around 160 since 2009, the number of applicants has grown from 6,810 in 2009 to 8,835 in 2013.
"New York is not on its own in terms of increasing enrollment, and not all medical schools in the city have seen an increase in enrollment," AMSNY spokesperson Crystal Mainiero said. "Schools that have seen an increase have worked very hard to do so."
James Feng, a student in the medical school, said that while more people show interest in the medical field, residency positions are not always available at New York hospitals.
"There is no shortage of individuals who want to be doctors, but rather [there] is a shortage of residency positions," Feng said.
Feng also said the rising cost of medical school will factor into medical students' career choices.
"This may push some medical students into the high-paying residencies, such as orthopedics or plastic surgery, as opposed to the much-needed speciality of family practitioners that actually see the most patients," he said.
William Goedel, a freshman in the College of Arts and Science who plans to apply to NYU's medical school, said he anticipates interacting with a more diverse group of students.
"I believe that as long as the medical schools adjust to accommodate higher numbers of applicants without decreasing the quality of education," Goedel said. "This increase in applicants will create a diverse learning community and allow for new perspectives on healthcare in our community."
A version of this article appeared in the Wednesday, Sept. 25 print edition. Kaidia Pickels is a contributing writer. Email her at [email protected]
*The original version of this article incorrectly stated that the Associated Medical Schools of New York projected a physician shortage and that the AMSNY call for a 30 percent enrollment increase in 2002, when it was the Association of American Medical Colleges. WSN regrets this error.