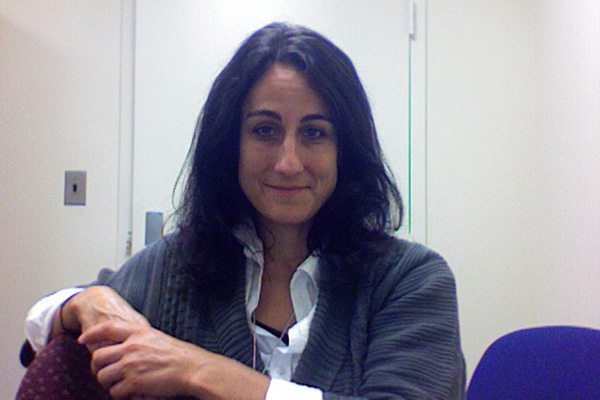 Amy Bentley and four 2013 NYU graduates collaborated with TED Studies to create a curriculum for a series of talks called "Sus- tainable Consumption: Rework- ing the Western Diet," which was announced earlier this month.
TED Studies, a project between TED and the Wiley publishing company, creates educational TED talks with accompanied materials to create a better plat- form for learning.
Bentley worked with gradu- ates Michael Bulger, Boaz Hil- lebrand, Allison Mountjoy and Stephanie Rogus from the food studies master's program to create the series.
The series features eight talks, featuring architect and author Carolyn Steel, artist and entre- preneur Britta Riley, artist and designer Ron Finley, director of nutrition services for the Berkeley Unified School District Ann Cooper, New York Times food writer and cookbook author Mark Bitman, Treehugger.com founder Graham Hill, chef at New York's Blue Hill restaurant Dan Barber and entomologist Marcel Dicke.
TED provided recommendations of talks to include in the series and the group then edited the list.
"These talks were already completed and it was our job to form a curriculum around the content, suggesting the order that might work best," Rugus said.
Bentley said the series serves as an introductory, user frien- dly series on the issues of con- sumption in the Western world.
"The idea is to create materials suitable for courses for secondary and undergraduate students, as well as the interested public," Bentley said.
The TED Studies series is currently available online for free at both iTunes and Wiley.com. The series comes with introductory and summary articles that explain each talk, as well as instructional supplements like key terms and questions.
The collection of talks make arguments about the way Westerners eat. Dicke discusses find- ing alternatives to typical protein sources. He suggests eating insects and talks about the Western taboo on certain foods. Other talks cover subjects like vegetarianism, farming methods and the sustainability of seafood.
"As the materials demonstrate, our food supply is problematic in a number of ways — environmentally, nutritionally, culturally, economically — and we need to create a more sustainable, nutritious mainstream option," Bentley said. "The videos and accompanying materials are designed to provoke thought and hopefully action."
Steinhardt freshman Monica Turley has watched the talks and said they complemented her nutrition classes.
"What I found to be the most interesting is the incredible amount of natural resources that are expended on the pro- duction and distribution of meat products," Turley said.
Bulger, as well as the other graduates, hope that the series will teach NYU students the im- portance of studying food.
"The act of eating is such a common occurrence, and it is easy to overlook the profound impact that our choices have on our bodies, our environment and our communities," Bulger said. "I'm hopeful that lessons like those found in TED Studies can awaken more students to the need for active engagement and solutions in the worlds of food and agriculture."
A version of this article appeared in the Tuesday, Sept. 17 print edition. Anna Chen is a contributing writer. Email her at [email protected]