NYU alumna, Fordham professor co-write 'Pure Bronx'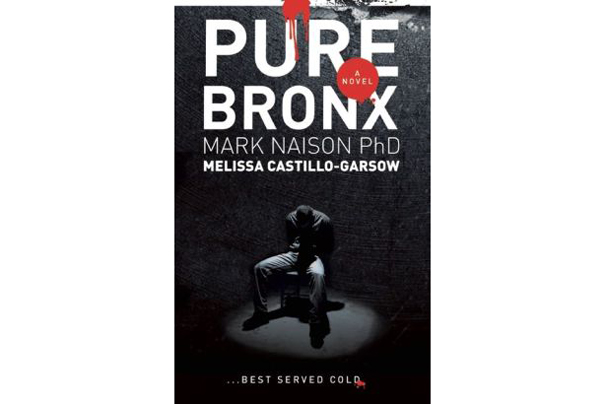 Ever since hip-hop's rapid rise to mainstream popularity in the '90s, the genre's artists have consistently brought listeners the underexposed stories of the urban underbelly.
The evolution of hip-hop has also inspired a literature movement that drew on these themes. Consider subjects commonly represented in hip-hop music, such as urban life, and place them into a genre of literature. Melissa Castillo-Garsow, NYU alumna and current graduate student at Yale University, and Mark Naison, a professor of African and African-American Studies at Fordham University, did so with their new novel, "Pure Bronx."
The novel gives insight into the Bronx and certain aspects of life that its residents encounter. It manifests itself in the common themes of street literature — drugs, violence, class differences, sex — and exposes the realities of urban life to its readers.
"Pure Bronx" falls under hip-hop literature, also known as urban fiction and street literature, which is the younger, yet equally entertaining little brother of musical hip-hop.
"Hip-hop literature was a new form of writing that emerged largely from prisons in the late '90s after the rise of hip-hop in the early '90s," Naison said. "And [street literature] quickly marginalized large cities."
Throughout their writing process Castillo-Garsow and Naison familiarized themselves with the area so as to properly define the borough.
"I didn't want to come up with something fake," Castillo-Garsow said. "Not a lot of novels speak about the Bronx's vast multiculturalism and its rich complexity."
While it provides social and political commentary, "Pure Bronx" also provides intimate perspectives on life in the Bronx. The novel contains a complex plot and three-dimensional characters including a "drug dealer with a heart of gold," as described by Naison, and an ambitious woman forced to strip for financial support.
"I think ['Pure Bronx'] will make people look more closely at poorer or working class areas," Naison said. "It shows some of the difficulties that young people from such areas may have to face in order to survive. Sometimes the bad choices they make are the necessary choices."
Castillo-Garsow said urban youths may already be reading these novels, but those unfamiliar with the lifestyle of the Bronx are not. It is this group that the authors want to reach.
"Even though I went to high school in the Bronx, it's hard for me to identify with some of the struggles that people face there," Steinhardt freshmen Marcia Hu said. "I would read it for some more insight."
"Pure Bronx" will be available on the Kindle this month, and in print in October.
A version of this article appeared in the Monday, Sept. 16 print edition. Avery Chang is a contributing writer. Email her at [email protected]