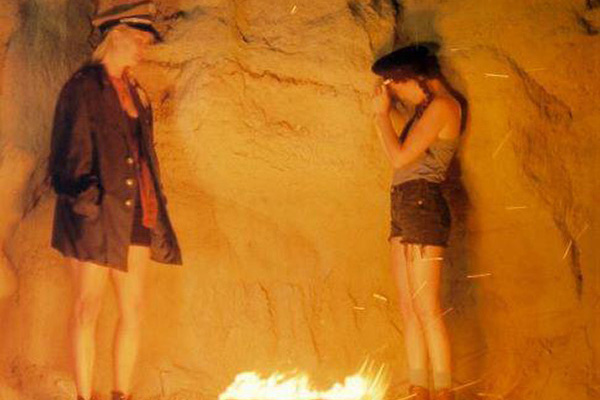 Love is in the air — or at least young love is.
This year's NewFest, the Film Society of Lincoln Center's annual LGBT film festival, running from Sept. 6 to 11, features a range of films showcasing young queer love in all its awkward glory. From the nervous excitement of first kisses to the aching sadness of unrequited love, this year's selections will remind viewers of the growing pains that come with being young and in love.
Mark Thiedeman's "Last Summer" most exemplifies this theme. The film follows teenagers Luke (Samuel Pettit) and Jonah (Sean Rose) as they spend their last summer together before the book-smart Jonah leaves their small, rural town for college. The looming split is made even more immense when Jonah's ambition and grades are contrasted with the athletically gifted but academically uncertain Luke and his confusion regarding his future. However, the inevitable separation only pushes the young couple to make every moment count.
Drew Denny's "The Most Fun I've Ever Had With My Pants On" ventures down a different path. The autobiographical comedy features Denny as the free-spirited lesbian Andy, while Sarah Hagan plays her childhood friend Liv. The film follows the pair as they travel across the Southwest to scatter Andy's father's ashes. Over the course of the trip, the friends find themselves becoming closer, forcing them to re-examine their relationship.
Marta Cunningham's documentary "Valentine Road" is a tragic reminder, however, of how difficult love can be. Cunningham calls attention to a 2008 California hate crime in which 15-year-old Larry King was shot in the head twice by his crush, 14-year-old Brandon McInerney. The documentary goes on to highlight the LGBT discrimination involved, with many members of the boys' small town, including the jurors involved in the case, blaming the victim rather than his killer.
"The Geography Club" directed by Gary Entin, while not as tragic, highlights the added pressures gay teens face in high school. Based on the best-selling young adult novel, this 2013 OutFest, NewFest's sister festival, Audience Award winner follows Russell (Cameron Deane Stewart), a closeted teenager searching for love — which he finds with fellow closeted football jock Kevin (Justin Deeley). However, the secretive nature of their relationship leads Russell to turn to the Geography Club — a front for the Gay-Straight Alliance — for help. As the closet grows larger, it becomes harder to remain inside, and Russell must choose between coming out and losing Kevin, or staying in and living a lie.
This year not only marks NewFest's 25th anniversary, but it also celebrates the festival's new dates, opting for an early autumn schedule rather than the summer. Even though NewFest and OutFest are months apart, they have evolved to take on a similar theme of stories about young gay love, and a beautiful approach to further uniting the LGBT community through film.
A version of this article appeared in the Tuesday, Sep. 3 print edition. Nivea Serrao is a contributing writer. Email her at [email protected]