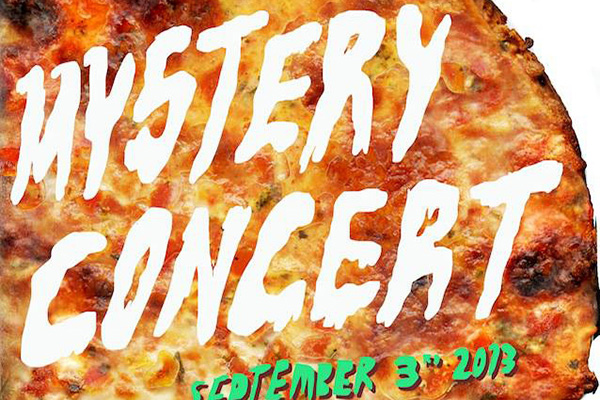 Tonight at 6:30 p.m., the doors of the Skirball Center for the Performing Arts will open for the annual Mystery Concert.
Free and organized by the NYU Program Board, the show's central gimmick is the secrecy of performing artists. Past performers have included Animal Collective, The Shins and Ghostface Killah.
"[The concert] often brings together multiple, divergent genres so we can bring in many students," concert co-chairs Caroline Valdes, a Steinhardt senior, and Sara Intrator, a Gallatin senior, said in an email.
For more than a decade, the Mystery Concert has been a staple of the Back to the Square Week, which welcomes all upperclassmen to campus as their version of Welcome Week.
"NYU's known for not having traditions, but this is one that continues to hold students' interest," Valdes and Intrator said. "The concert's chairs change almost yearly, but the Mystery Concert is always an event that excites."
Choosing acts is the responsibility of the NYU Program Board, which is made up entirely of undergraduate students. To gauge which acts students are interested in, the Facebook group releases a poll on its page. The board allots the concert committee the largest budget to allow greater freedom in choosing performers.
While keeping the performers hush-hush has been the concert's long-standing premise, the name Mystery Concert is somewhat of a misnomer.
"The joke about the Mystery Concert is that the mystery is leaked a few days before," Valdes said. "You can check sites like BrooklynVegan for information, like I did when I was a freshman."
Through the Mystery Concert's Facebook page, clues have been leaking since Aug. 19. With those clues, BrooklynVegan has tried to piece together this year's slate — rapper Danny Brown, singer How To Dress Well and indie rock band Speedy Ortiz.
Each year the organizers turn away hundreds of students as the venue fills to capacity.
"I think when you put the word 'mystery' in the title of an event it is pretty intriguing and definitely makes me want to go," Tisch sophomore Cullen Kuch said. "I'd be interested in attending this year just to find out who it is."
"People always want to know who is playing a secret show, especially when it's a free one at school," Valdes said.
A version of this article appeared in the Tuesday, Sept. 3 print edition. Michael Domanico is a news editor. Email him at [email protected]