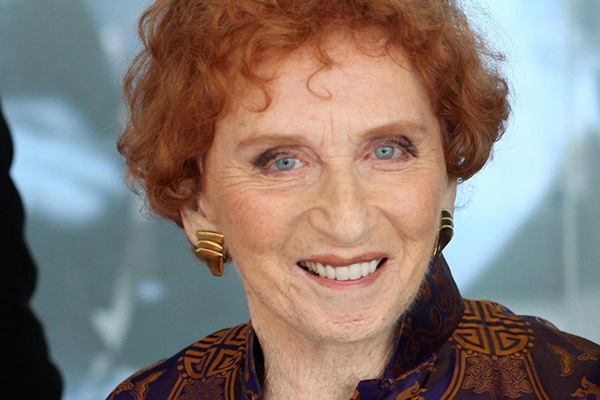 "You are not here to find a job when you finish, you are here to create your own." Those were the words of the legendary NYU professor Red Burns, who died in her home on Friday, Aug. 23 at the age of 88.
An arts professor and chief collaborations officer for the Interactive Telecommunications Program in the Tisch School of the Arts, Burns was known as "The Mother of Silicon Alley." She, along with the late George Stoney, co-founded NYU's Alternate Media Center in 1971 and in 1979, she founded and served as chair of ITP until 2010.
Burns received dozens of awards in her lifetime, including the 2002 Chrysler Design Award, which at the time was the interactive world's Pulitzer Prize. Steve Jobs won the award the same year.
In a statement released by Tisch Dean Mary Schmidt Campbell, she said Burns was known for her "unrelenting drive to move the department forward."
"She believed that technology was a tool in the service of ideas and people and because people and ideas drove technology forward, the environment had to be as social as it was rigorous," Campbell said.
George Agudow, administrative director of ITP, remembers Burns as a visionary leader, a dedicated teacher, a mentor to students and a valued colleague. Agudow said Burns always reminded her students to put the needs of people first.
"All too often we are fascinated with the machine itself, the tool. That misses the point. The user comes first," Agudow said. "She never let the 'techies' dominate the discussion."
Sigi Moeslinger, a former student of Burns, said she used this people-centered approach as she co-founded Antenna Design, a design studio engaging in public, commercial, applied and exploratory projects. She and Masamichi Udagawa, a former ITP adjunct professor, created the MetroCard machines, as well as many other interactive items throughout New York City.
Moeslinger said Burns had a head-on approach to tackling problems.
"She had such a 'can-do' spirit which was very encouraging," Moeslinger said. "She told us if we didn't like something we should change it, that it was up to us to make change happen."
Burns encouraged students to create their own paths. Upon graduating from ITP in 2004, Dennis Crowley and his classmate Alex Rainert created a social networking site, Dodgeball, which they later sold to Google. When Google dropped the site, Crowley established Foursquare, an app that allows users to locate their friends. Foursquare currently has 35 million users and 1.3 million merchants on the platform.
"It's my dream come true to build the things we're building and it all started happening at ITP," Crowley said. "Red made this all happen for me, and for that I'll forever be thankful."
A scholarship fund was created in 2009, ITP's 30th Anniversary, as a way to honor Burns' pioneering work. Contributions are continuing to come in even after her passing. The funds are awarded to graduate level students who seek to enhance and contribute to this emerging field.
A memorial service is currently in the planning process. Students, faculty and members of the NYU community are invited to celebrate the life and legacy of a remarkable pioneer.
A version of this article appeared in the Tuesday, Sept. 3 print edition. Kayana Jean-Philippe is investigative news editor. Email her at kjeanphilippe.com.