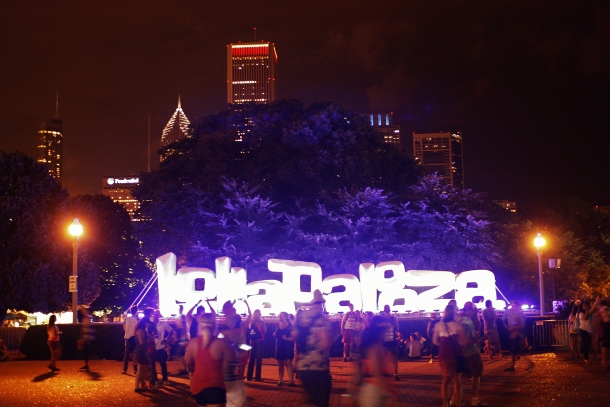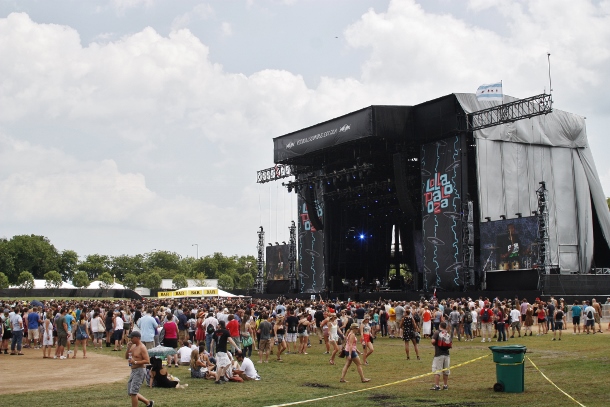 For three days, thousands of music fans from all over the world gathered in Grant Park, Chicago, to enjoy a weekend of great music and memorable performances. There are plenty of reasons why Lollapalooza is so special in the American live music scene. But the element that Lollapalooza prides itself in most is the diversity of its crowd. When organizers say there is something for everyone, they really mean it.
 Day 1
This time around, Alice Glass of Crystal Castles appeared on stage with a bright, blond bob that made her presence seem even darker than usual. After lighting a cigarette and taking a swig of whiskey, Glass and her partner Ethan Kath started off with a blend of "Love and Caring" and "Plague." Using their older tracks with new ones from their latest album, "III," Crystal Castles blended each song seamlessly so the crowd could dance on without skipping beat.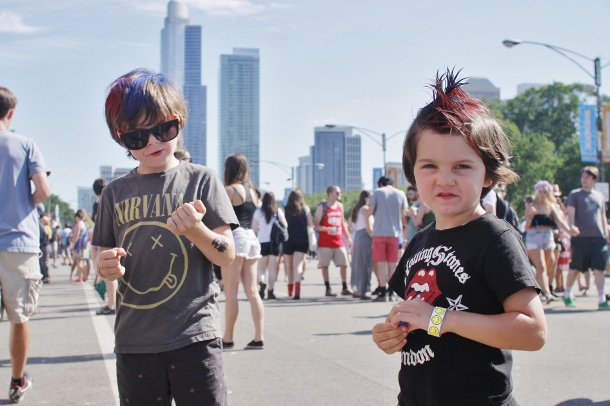 Towards the afternoon, iconic '80s band New Order played an amazing set with fun visuals to match. It was a very family-friendly crowd, with a lot of children and older couples dancing along to hits like "Bizarre Love Triangle" and "Temptations." The band concluded with three Joy Division songs, including their final cover of "Love Will Tear Us Apart."
Although headlines The Killers and Nine Inch Nails attracted the majority of festival-goers, Steve Aoki's set was an exciting one. With guest appearances by Lil' Jon and "Breaking Bad's" Aaron Paul, Aoki's performance contained more unexpected twists than usual. Many fans, particularly ones farther from the stage, were disappointed when they found out that the enormous video screens were not turned on for Nine Inch Nails' set. But of course, Trent Reznor and his crew compensated with their overwhelming sound. As they ended with "The Hand That Feeds," "Head Like a Hole" and "Hurt," the crowd started to head out just in time to catch The Killers' "When We Were Young" on the other end of the park.
Day 2
On the second night, Lollapalooza seemed to have a lot of mishaps with the lineup. Highly anticipated rapper Azealia Banks backed out because she had a throat infection. If that wasn't disappointing enough, Death Grips canceled without a reason.
Thankfully, The Postal Service closed the evening on a high note. There were a lot of people who had been waiting a very long time for the band's reunion, so the crowd was very enthusiastic throughout the entire set. Later, frontman Ben Gibbard announced that the set was the last performance for the band, and wrapped up the night with a heartfelt encore titled "Brand New Colony."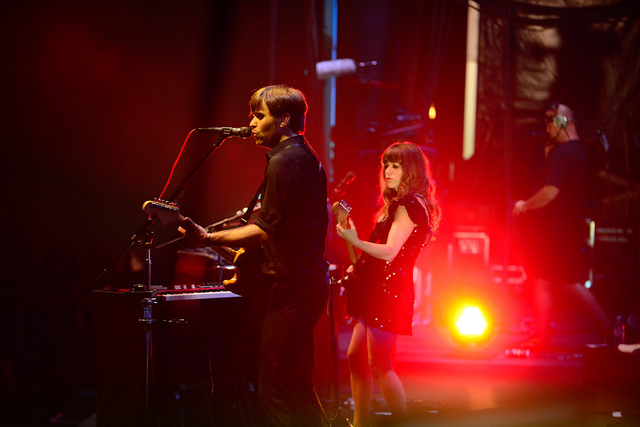 Day 3
By Sunday it was clear everyone was feeling the wearing effects of the previous two days. Wild Nothing gave a breezy, soft start to the long day ahead. Frontman Jack Tatum expressed his excitement to be playing on the same stage as The Cure, which happens to be one of his all-time favorite bands.
Vampire Weekend has been known to throw some of the best indie-rock dance parties with their music — their set at Lollapalooza 2013 was no exception. Starting off with a grand trumpet fanfare, the band sparked into "Cousins," which immediately got the enormous crowd jumping around to its fast pace. They later mixed in songs from their new album, such as "Diane Young" and "Step."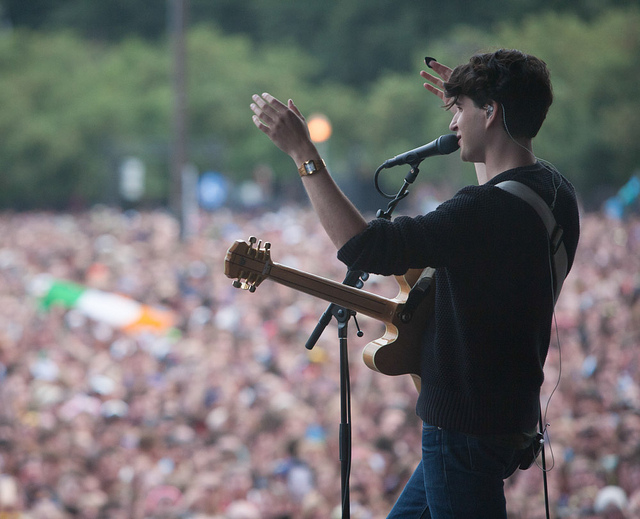 The younger crowd sprinted to the other end of the park to catch Phoenix, but the majority chose to catch the once-in-a-lifetime chance to see The Cure headline for Lollapalooza. For two beautiful hours, The Cure played an unforgettable closing set that lived up to — or surpassed — everyone's expectations. The crowd had plenty of dancing room, but they stretched all the way to the middle of the festival grounds.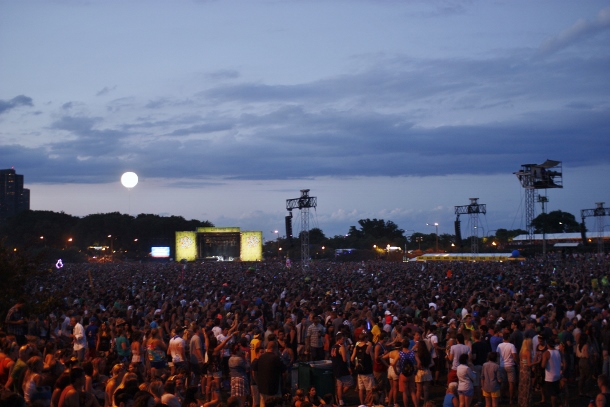 Even with so much going on at once, Lollapalooza proved to be an extremely well-organized and unforgettable festival. The incredible line-up and hoards of devoted fans seemed fitting for a year as musically significant as 2013.
Gloria Lee is a staff photographer. Email her at [email protected]