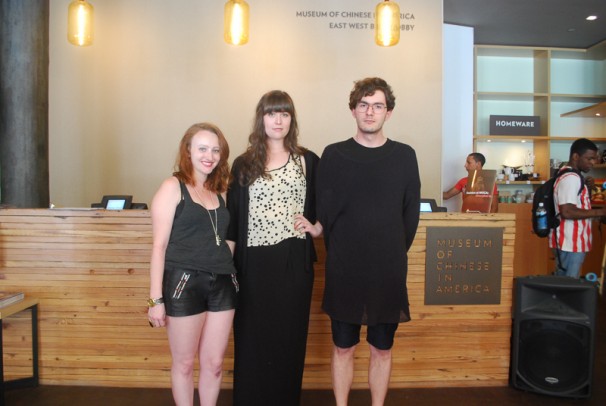 The Museum of Chinese in America, nestled between SoHo and Chinatown, has opened its fashion runway for its new exhibition, "Front Row." The catwalk's lights were flipped on April 26 and will remain shining until Sept. 29.
Front Row celebrates many successful Chinese-American designers in New York City, including Vera Wang, Jason Wu, Anna Sui and more.
"Chinese-Americans have always been involved in the garment industry, and now they have emerged as top designers whose trends contribute immensely to the American fashion style," said Maureen Hoon, public relations manager at MOCA.
Designer Mary Ping curated the exhibition, along with the help of curator Valerie Steele, who serves as the director of the museum at the Fashion Institute of Technology. Ping and Steele handpicked the garments that best represent each designer's message.
Ping conducted a series of intimate interviews with all 16 designers featured in the exhibition, in which they speak about what it means to be Chinese-American and a leading designer in New York City.
"We chose to become fashion designers because we felt it was the best way to communicate our beliefs and creativity," Ping said.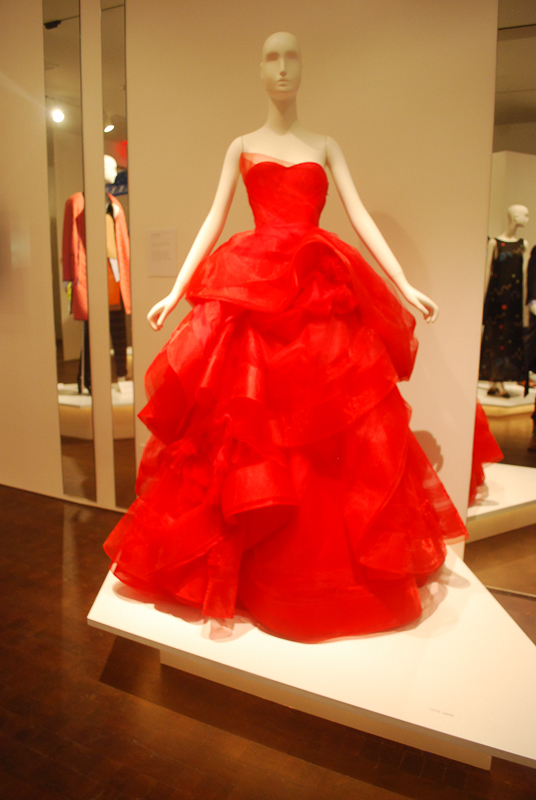 "Front Row" features several diagonal runways across the room, allowing for a smooth stroll to admire each designer's couture. There are several visual and audio stations where you can privately listen to the designer's interviews. The collection highlights iconic pieces that have shaped New York's style in the past 30 years.
"My favorite is this stand-out piece by Anna Sui," Ping said. "It is reflective of post-punk, pre-grunge and current grunge. You can appreciate the archive runway in it. [It is] a perfect time capsule of the early '90s. Fashion was just being amplified and becoming media-centric."
The collection also includes Jason Wu's flowy evening gown in navy blue with a delicate star pattern from his spring 2013 collection, Vivienne Tam's China chic embroidered dragon-skull dress from fall 2007 and Vera Wang's unrestrained cardinal red wedding dress for spring 2013.
"I am very excited about the exhibition because I am Chinese and had the pleasure of contributing to the creation of 'Front Row,'" said Jiapei Xi, an SCPS graduate student who is currently an intern at MOCA.
"I love the interviews," said Alessandro Esculapio, a graduate student studying fashion at The New School. "They give you a very special insight into the designer's creative process, which would normally not be found in a branded approach."
MOCA has made some of the most admired runway pieces of the last three decades available to the public. Every Thursday, MOCA offers free admission to anyone who arrives between 11 a.m. and 9 p.m., sponsored by Target.
Do not miss "Front Row's" upcoming Designer Panel on Wednesday, May 29, at 6:30 p.m. The panel will feature Thomas Chen, Wayne Lee, Melinda Eng and Mary Ping, and will be moderated by NYU professor of social and cultural analysis Thuy Linh Tu.
 Marcela Alcala is a contributing writer. Email her at [email protected]